Order of Michael Mammay Books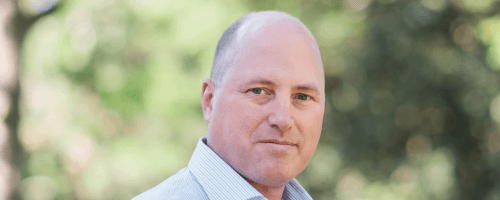 Michael Mammay is an American author of science fiction novels. Michael is a retired officer with the army, and is a veteran of Desert Storm, Somalia, Iraq, and Afghanistan. He has his Master's degree in military history. Michael lives in Georgia with his family.
Michael Mammay made his debut as a published author in 2018 with the novel Planetside. The novel was named a Best Book of 2018 by Library Journal. Below is a list of Michael Mammay's books in order of when they were originally published:
Publication Order of Planetside Books
Publication Order of Standalone Novels
If You Like Michael Mammay Books, You'll Love…
Michael Mammay Synopses: The Misfit Soldier is the first Misfits novel by Michael Mammay. Sergeant "Gas" Gastovsky never wanted to be a soldier. Not at all. However, he finds himself in the power armor of the augmented infantry when a con goes wrong and he needs a place to rest for a while.
Gas has settled into his routine after three years on a six-year contract, running low-level cons and a variety of illegal activities that make him a lot of money on the side. You can get what you need from him. However, he has always sought a significant score, one that could prepare him for life after the military.
Gas sees an opportunity when one of his soldiers is left behind after a battle that seems pointless. For a big con, he puts together a group of out-of-character soldiers who would push the definition of "ragtag" to its limits. He takes them on a daring behind-the-scenes mission that pits him not only against soldiers fighting against him but also against the top brass of his own organization.
He will not only save his squadmate if this is accomplished, but he may also become the legend he has always considered himself. He might also alter how the entire galaxy views this conflict. He must, however, endure this insane plan in order for any of that to take place.
But charm rarely stops a bullet.
The Weight of Command is a standalone novel by Michael Mammay. Lieutenant Kiera Markov is the leader of a scout platoon for a peacekeeping force on the remote planet Tanara. There hasn't been much activity there in decades, and the only job is to ensure that lithium continues to flow up the space elevator to meet the galaxy's constant demand. However, when the entire leadership of the brigade is killed in an unprecedented attack, the inexperienced lieutenant suddenly assumes command.
Markov must contend with rival politicians on both sides of the border, all of whom have suspicious motives and a reason to take advantage of an inexperienced leader. On the other hand, an unknown enemy wants to push the two sides toward a war that Markov must stop. Even a seasoned leader will be put to the test by this.
That is not Markov.
Markov will have to quickly learn and establish her authority in the face of challenges from all directions, including from her own troops. Because not only the planet's future but also that of the peacekeeping force are at stake.
Order of Books » Authors » Order of Michael Mammay Books