Order of Michael Savage Books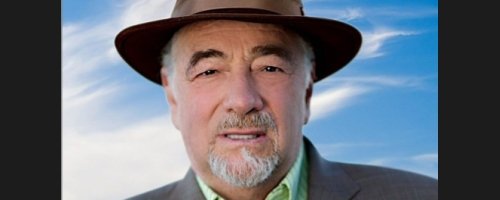 Michael Savage is an American author and conservative voice. He's also a radio host, activist, and nutritionist, among other things. Michael Savage is actually just his professional name as he was born Michael Alan Weiner.
Savage was born in The Bronx, New York and went on to attend Queens College where he earned a bachelor's degree in biology. He would later go on to continue his education, and he holds master's degrees from the University of Hawaii in medical botany and medical anthropology, as well as a Ph.D. from the University of California, Berkeley in nutritional ethnomedicine. While Savage has written numerous bestsellers in non-fiction, this article only refers to his work as a fiction author.
Publication Order of Jack Hatfield Books
Publication Order of Short Stories/Novellas
Publication Order of Short Story Collections
Publication Order of Non-Fiction Books
If You Like Michael Savage Books, You'll Love…
Abuse of Power is the first book in the Jack Hatfield series. Hatfield is a former war correspondent who rose to prominence for his solid reputation and commentary. However, he has recently been smeared by a radical leftist media group and he loses his job. He's now working as a freelance news producer in San Francisco and goes on a ride-along with the SFPD bomb squad. A routine carjacking turns into something much more and several pounds of military-grade explosives are found. The FBI wants him to stay out of it, but Hatfield won't be stopped so easily and begins an investigation into something that may be bigger than 9/11.
The second book in the series is called A Time for War. This book sees a series of seemingly unrelated events – a helicopter filled with Navy Seals crashing, a FBI car is mysteriously rendered immobile, a Chinese agent is found floating in the bay of San Francisco – that only Jack Hatfield sees as the conspiracy that it is. Hatfield will pursue a trail of clues that could save the United States from catastrophe.
Order of Books » Authors »