Order of Newt Gingrich Books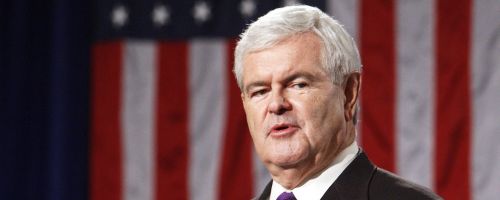 Newt Gingrich is an American author of alternate history novels and non-fiction books. He writes the Civil War series (including the Gettysburg Trilogy), Pacific War series and Revolutionary War series (aka George Washington series). Gingrich is best known for helping end 40 years of the Democrats ruling the House and becoming Speaker of the House. After giving up his seat, Gingrich has been a political analyst and a consultant.
Newt Gingrich became a published author in 1987 with the non-fiction book Window of Opportunity: A Blueprint for the Future. His debut novel was 1945, published in 1995. Below is a list of Newt Gingrich's books in order of when they were originally published:
Publication Order of Civil War Books
Publication Order of Pacific War Books
Publication Order of Revolutionary War Books
Publication Order of Mayberry and Garrett Books
Publication Order of Standalone Novels
Publication Order of Non-Fiction Books
Notes: The Civil War series, Pacific War series, Revolutionary War series and the novel 1945 were co-authored by William R. Forstchen. The Battle of the Crater and Victory at Yorktown was co-authored by Albert S. Hanser. Duplicity, Treason and Vengeance were co-authored by Pete Earley. The Battle of the Crater was also titled To Make Men Free.
Window of Opportunity was written with David Drake and Marianne Gingrich. Quotations from Speaker Newt was written with Amy D. Bernstein and Peter W. Bernstein. Saving Lives and Saving Money was written with Dana Pavey and Anne Woodbury. A Contract with the Earth was co-authored by Terry L. Maple. Gas Prices and Solving Our Energy Crisis was co-authored by Vince Haley. The Art of Transformation was written with Nancy Desmond. 5 Principles for a Successful Life was written with Jackie Gingrich Cushman. Ronald Reagan: Rendezvous with Destiny was written with David N. Bossie and Callista Gingrich. Should We Tax the Rich More? was written with George Papandreou, Arthur Laffer and Paul Krugman.
The Mayberry and Garrett series is co-authored by Pete Earley.
If You Like Newt Gingrich Books, You'll Love…
Shop Worldwide: Amazon.com | Amazon.co.uk | Amazon.ca
Order of Books » Authors » Order of Newt Gingrich Books