Order of Michelle Paver Books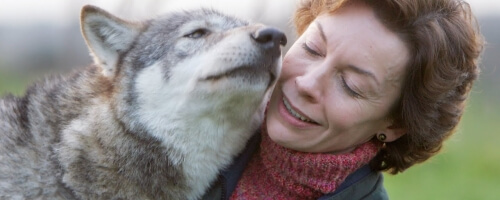 Michelle Paver is an author best known for The Chronicles of Ancient Darkness series of books. These books are rather popular in audio because of the narration by the great Sir Ian McKellen.
Paver was born in Africa, but went to England as a child. She would live their her whole childhood and eventually earn a degree in biochemistry from Oxford University. Her career took a turn from there as she ended up becoming a partner in a law firm, but later gave up that life to write full-time. For her writing, she does a lot of first hand research which has lead to her swimming with killer whales and spending time in the wild with bears and wolves.
Publication Order of Daughters Of Eden Trilogy Books
Publication Order of Chronicles of Ancient Darkness Books
Publication Order of Gods and Warriors Books
Publication Order of Standalone Novels
If You Like Michelle Paver Books, You'll Love…
The first book in the Chronicles of Ancient Darkness series is Wolf Brother. The book takes place six thousand years ago when powerful mages are threatening to destroy all of the forest clans. There is a legend that states there is only one that can save them: a twelve-year-old boy named Torak and his wolf-cub companion. The two head on a perilous journey that holds many dangers. Torak and Wolf are scared, but if they know that they have to try to save the world.
Paver is also the author of Wakenhyrst which introduces us to a lonely child named Maud living in Edwardian Suffolk, a manor house stands alone in a lost corner of the Fens. One day Maud goes exploring and finds her father's diary that leads her to a graveyard where she finds a medieval devil that unleashes some evil force. Her father was tormented by these demons after finding Doom. Now, Maud must survive a world haunted by witchcraft and the nightmarish demons of her father's past.
Order of Books » Authors »