Order of Neil S. Plakcy Books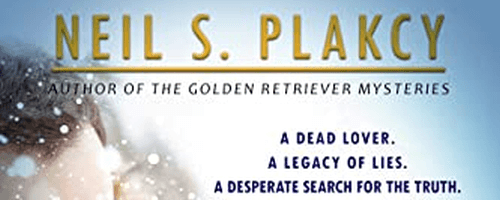 Neil S. Plakcy is the author of Golden Retriever Mystery series, the Mahu series, the Have Body, Will Guard series, and the Angus Green series.
The author made their debut with Mahu about a Honolulu homicide detective and has been writing ever since. Neil had wanted to be a writer ever since of the age of sixteen. He went to study creative writing and eventually earned his MFA from Florida International University. The author makes their home in Hollywood, Florida with their partner and their golden retrievers. The latter of which served as inspiration for the book series.
Publication Order of Golden Retriever Mystery Books
Publication Order of Angus Green Books
Publication Order of Have Body, Will Guard Books
Publication Order of Love on... Books
Publication Order of Mahu Books
Publication Order of Standalone Novels
Publication Order of Short Stories/Novellas
Publication Order of Collections
Publication Order of Non-Fiction Books
Publication Order of Anthologies
If You Like Neil S. Plakcy Books, You'll Love…
In Dog We Trust is the first book in the Golden Retriever Mysteries series. Steve is ready for a new relationship after a divorce and time spent in prison. He's settling in at home with a when a neighbor is murdered while walking her dog. Steve finds her body and ends up taking in her dog, Rochester. Despite his differences with the dog he has no choice, but to take Rochester in. Now, the two of them will work together to form a detective partnership and get to the bottom of this mysterious murder.
Being John Church follows John Berman as his career is in turmoil. Worse, the love of his life has just died. He goes to the funeral where he meets his lover's family and learns that the man he knew was a completely invented identity. The man played with facts and fooled everyone, especially Jeff. He's left feeling betrayed and distraught with no direction. Now, Jeff will dig into the dark secrets of his lover's life to find out who he really was and figure out he can move forward in his own life.
Order of Books » Authors » Order of Neil S. Plakcy Books