Order of Ovidia Yu Books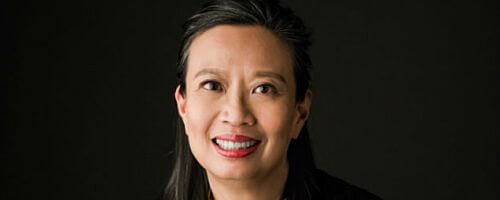 Ovidia Yu is one of the most well known authors out of Singapore. She is well known for writing the Crown Colony book series and the Singaporean Mystery series.
Yu was born in 1961 in Singapore. Her family was middle class with her father working as a doctor and her mother as a teacher. She ended up falling in love with writing from a young age, but her parents had wanted her to be a doctor. She ended up attending the National University of Singapore to pursue her medical career, but she ended up dropping out and instead pursued a career in literature.
Publication Order of Crown Colony Books
Publication Order of Singaporean Mystery Books
Publication Order of Standalone Novels
Publication Order of Short Stories/Novellas
Publication Order of Playwright Omnibus Books
Publication Order of Feng Shui Detective Books
(with S J Rozan, Lawrence Osborne)
Publication Order of Anthologies
If You Like Ovidia Yu Books, You'll Love…
The Frangipani Tree Mystery is the first book in the Crown Colony series. The story takes place in 1936 in the Crown Colony of Singapore. The story kicks off when Acting Governor Palin's daughter's nanny dies under mysterious circumstances and a replacement is needed. An aspiring journalist named Su Lin is invited to take her place. Then another murder takes place at the residence and it seems like there is a killer targeting this Government House. Lin will use her journalist skills to investigate as she teams up with British-born Chief Inspector Thomas LeFroy to solve the murders.
Aunty Lee's Delights is the first book in the Singaporean Mystery series. The story starts when Rosie "Aunty" Lee moving on from the loss of her husband to build her own culinary empire, Aunty Lee's Delights. Things are going well until a body is found at a tourist haven in Singapore and one of her wealthy guests fails to show up for a dinner party. Lee knows that the two are connected. The murder is investigated by rookie Police Commissioner Raja, who quickly discovers that Aunty Lee is much better at this than the police.
Order of Books » Authors » Order of Ovidia Yu Books