Order of Pauline Gedge Books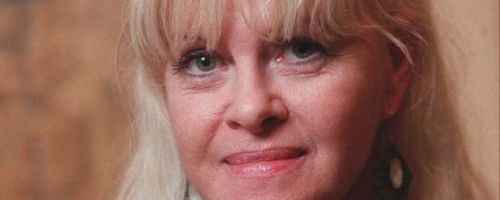 Pauline Gedge is a Canadian author of historical fiction, science fiction, fantasy and horror novels. Born in New Zealand and having spent several years in England, Pauline's family eventually emigrated to Canada. She studied at the University of Manitoba and attended teachers' college in New Zealand. After writing poetry for years that went unpublished, Pauline tried her hand at fiction. She turned to ancient Egypt and the result was her debut novel, Child of the Morning. She has two sons, Simon and Roger.
Pauline Gedge became a published author in 1977 with the novel Child of the Morning. Below is a list of Pauline Gedge's books in order of when they were originally released:
Publication Order of Lady Of The Reeds Books
Publication Order of Lords Of The Two Lands Books
Publication Order of The King's Man Books
Publication Order of Standalone Novels
Notes: Lady of the Reeds was also published as House of Dreams. Scroll of Saqqara is also known as Mirage.
If You Like Pauline Gedge Books, You'll Love…
Christian Jacq
Colin Falconer
Pauline Gedge Synopsis: Child of the Morning is a standalone title by Pauline Gedge. A mix of passionate intrigue and sensuous exoticism, Child of the Morning resurrects the life of the awesome Hatshepsut, the only woman pharaoh of ancient Egypt, whose name was erased from history by her enemies, outraged at having to bow to a woman's command.
Scroll of Saqqara is a standalone novel by Pauline Gedge. Prince Khaemwaset is a powerful man. The son of Ramses II and a revered physician, his wisdom is respected throughout Egypt. But Khaemwaset harbours a strong and secret desire – to locate the mysterious Scroll of Thoth and receive the power to raise the dead. When Khaemwaset hears of the discovery of a hidden tomb on the plain of Saqqara, he is quick to break its seal and take its secrets – ones that he soon learns he should never have disturbed.
Order of Books » Authors » Order of Pauline Gedge Books
2 Responses to "Order of Pauline Gedge Books"