Order of Penelope Douglas Books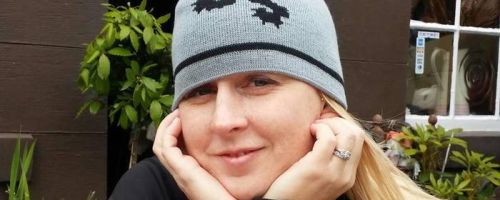 Penelope Douglas is an American author of contemporary and New Adult romance and erotica novels. They write the Devil's Night and Fall Away series. Penelope is a New York Times, USA Today, and Wall Street Journal bestselling author. Penelope has a B.A. in Public Administration from the University of Northern Iowa and a Master's in Education from Loyola University New Orleans. Prior to becoming a novelist, Pen was a teacher for eight years. There aren't many taboo topics for Penelope – who loves breaking rules and leaving their comfort zone.
Penelope Douglas made their debut as a novelist in 2013 with Bully, which began the Fall Away series. Below is a list of Penelope Douglas' books in order of when they were originally published:
Publication Order of Devil's Night Books
Publication Order of Fall Away Books
Publication Order of Hellbent Books
Publication Order of Standalone Novels
Publication Order of Short Stories/Novellas
If You Like Penelope Douglas Books, You'll Love…
Penelope Douglas Synopses: Misconduct is a standalone novel by Penelope Douglas. Former tennis player Easton Bradbury is trying her hardest to be the best teacher she can, trying to reach her bored students, and trying to move on from her past. How she arrived at this stage in her life isn't important. She can't let it be. But now one parent-teacher meeting may be her undoing… Meeting Tyler Marek for the first time makes it easy for Easton to see why his son is having trouble in school. The man knows how to manage businesses and wealth, not a living, breathing teenage boy. Or a young teacher, for that matter, though not for lack of trying. And yet there is something about him that draws Easton in – a trace of vulnerability, a flash of attraction, a spark that might burn. Wanting him is taboo. Needing him is undeniable. And his long-awaited touch will weaken Easton's resolve – and reveal what should stay hidden.
Credence by Penelope Douglas is a standalone title. Tiernan de Haas doesn't care about much nowadays. The only child of a film producer and his starlet wife, she's always had wealth and privilege but not love or guidance. Shipped off to boarding schools from an early age, it was still impossible to escape the loneliness and carve out a life of her own. The shadow of her parents' fame followed her everywhere. And when they suddenly pass away, she knows she should be devastated. But she can't help but feel nothing has changed in her life. Jake Van der Berg, her father's stepbrother and her only living relative, assumes guardianship of Tiernan who is still two months shy of eighteen. Sent to live with him and his two sons, Noah and Kaleb, in the mountains of Colorado, Tiernan soon learns that these men now have a say in what she chooses to care about and not care about anymore. As the three of them take her under their wing, teach her to work and survive in the remote woods far away from the rest of the world, she feels she's beginning to fit in. And as a part of them. She also realizes that lines blur and rules become easy to break when no one else is watching. One of them has her. The other one wants her. But he… He's going to keep her.
Order of Books » Authors » Order of Penelope Douglas Books