Order of Penny Warner Books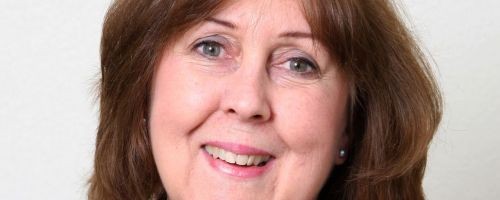 Penny Warner is an American author of mystery novels, children's books and non-fiction books. She is the author of the Connor Westphal, Party-Planning Mystery, Code Busters Club, Troop Mystery and Food Festival Mystery (as Penny Pike) series. Penny has her Bachelor's degree in Child Development and a Master's degree in Special Education. She has been teaching child development at the local college for over 20 years. She also teaches writing tips at conferences across the country, including Pikes Peak, Whidbey Island, San Francisco, Jack London, and dozens of others. She belongs to Mystery Writers of America, Sisters in Crime, SCBWI, Women Writing the West, and California Writers Club. Penny lives in Danville, California, has two grown children and four grandchildren.
Penny Warner debuted as a published author in 1997 with the novel Dead Body Language. Below is a list of Penny Warner's books in order of when they were originally released:
Publication Order of Code Busters Club Books
Publication Order of Code Busters Club Non-Fiction Books
Publication Order of Connor Westphal Books
Publication Order of Food Festival Mystery Books
(as Penny Pike)
Publication Order of Party-Planning Mysteries Books
Publication Order of Troop 13 Mysteries Books
Publication Order of Non-Fiction Books
Notes: The Food Festival Mysteries series is written as Penny Pike. Secret Treasure of Pirate Cove was re-titled The Mystery of the Pirate's Treasure. Toilet Training without Tears and Trauma was co-authored by Paula Kelly.
If You Like Penny Warner Books, You'll Love…
Penny Warner Synopses: Dead Body Language is the first Connor Westphal novel by Penny Warner. 37-year-old old journalist, Connor Westphal, has left San Francisco to Flat Skunk, a mining-turned-tourist town in the foothills of the Sierras, to start up her own weekly paper. Suddenly, dead bodies begin showing up in the most unusual places, causing Connor to look for a killer. Normally, you would say Connor has a sixth sense when it comes to detective work… but she only has four of the usual five senses. Connor Westphal is deaf. But this impairment doesn't stop Connor from pursuing the murderer. Without sound to distract her, she attends to clues that others overlook and ultimately unravels the mystery.
How to Host a Killer Party is the first book in the Party-Planning Mysteries by Penny Warner. Presley Parker was just happy to get her party planning business off the ground. Now she's gotten the gig of the year, planning Mayor Davin Green's sumptuous "surprise" wedding for his socialite fiancée, to be held on Alcatraz. But when the bride is found floating in the bay and the original party planner is found murdered, Presley becomes the prime suspect. If the attractive crime scene cleaner, Brad Matthews, doesn't help her fix her reputation, she'll be exchanging her formal wear for prison stripes…
Death of a Crabby Crook by Penny Pike is the first book in the Food Festival Mysteries series. When restaurant reviewer Darcy Burnett gets served a pink slip from the San Francisco Chronicle, she needs to come up with an alternative recipe for success quickly. Her feisty aunt Abby owns a tricked-out school bus, which she's converted into a hip and happening food truck, and Darcy comes aboard as a part-timer while she develops a cookbook project based on recipes from food fests in the Bay Area. But she soon finds someone's been trafficking in character assassination – literally – when a local chef turns up dead and her aunt is framed for the murder. The restaurant chef was an outspoken enemy of food trucks, and now Darcy wonders if one of the other vendors did him in. With her aunt's business – and freedom – on the line, it's up to Darcy to get this murder investigation on track and put the brakes on an out-of-control killer…
Order of Books » Authors » Order of Penny Warner Books