Order of Philip Gulley Books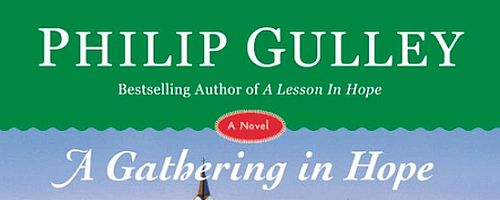 Philip Gulley is a Quaker pastor, speaker, and author. He is best known for writing his long-running Harmony series of books. Each chapter of the books in the Harmony series features an anecdote from one of the town's citizens and then is followed by a sermonette.
Gulley has also penned an essay series known as Porch Talk and written his own memoir, I Love You, Miss Huddleston. The latter of which was a finalist for the Thurber Prize for American Humor. He also published the memoir, Unlearning God: How Unbelieving Helped Me Believe. Gulley writes an essay in each issue of Indianapolis Monthly and The Saturday Evening Post.
Publication Order of Harmony Books
Publication Order of Hope Books
Publication Order of Porch TalkBooks
Publication Order of Collections
Publication Order of Non-Fiction Books
If You Like Philip Gulley Books, You'll Love…
Home to Harmony is the first book in the Harmony series. The book introduces us to the world of Harmony, Indiana. It is a peaceful small town in Indiana where a local named Sam Gardner is beginning his first year as pastor. He has a new flock of family members, old friends, and plenty of eccentrics. The small town is a place where earth-shattering events rarely take place, but there is plenty of small life-changing events to go around.
Another book in the Harmony series is Almost Friends. This book takes place in the summer in Harmony. In this story, pastor Sam Gardner needs to take some time off to care for his father and pastor Krista Riley takes his place. The people of the twon seem to fall in love with her and some think that Sam's sabbatical could be permanent. However, Krista's resilience will be put to the test when members of the flock start to question whether a woman can lead them. This might be the thing that finally undoes the Harmony Friends Meeting. Will Sam come to the rescue?
Order of Books » Authors » Order of Philip Gulley Books
One Response to "Order of Philip Gulley Books"