Order of Rachel Vincent Books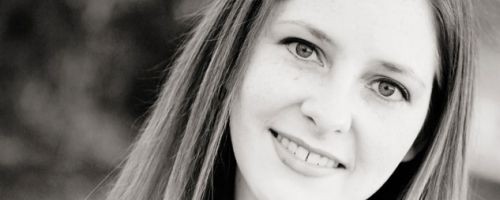 Rachel Vincent is an American author of YA and urban fantasy novels. She writes the Shifters and Soul Screamers series. Rachel has her BA in English, which she combined with her overactive imagination make her a natural born writer. She lives with her two black cats in Oklahoma.
Rachel Vincent became a published novelist in 2007 with the novel Stray, beginning her Shifters series. Below is a list of Rachel Vincent's books in order of when they were first released:
Publication Order of Shifters Books
Publication Order of Soul Screamers Books
Publication Order of 100 Hours Books
Publication Order of Brave New Girl Books
Publication Order of Menagerie Books
Publication Order of Stars Never Rise Duology Books
Publication Order of Unbound Books
Publication Order of Wildcats Books
Publication Order of Standalone Novels
Note: The Stars Never Rise is also titled Masquerade.
If You Like Rachel Vincent Books, You'll Love…
Rachel Vincent Synopsis: In Menagerie by Rachel Vincent, Delilah Marlow visits a famous traveling carnival, Metzger's Menagerie, and finds she is an ordinary woman in a not-so-ordinary world. But under the macabre circus black-top, she discovers a fierce, sharp-clawed creature lurking just beneath her human veneer. Captured and put on exhibition, Delilah is stripped of her worldly possessions, including her own name, as she's forced to "perform" in town after town. But there is breathtaking beauty behind the seamy and grotesque reality of the carnival. Gallagher, her handler, is as kind as he is cryptic and strong. The other "attractions"—mermaids, minotaurs, gryphons and kelpies—are strange, yes, but they share a bond forged by the brutal realities of captivity. And as Delilah struggles for her freedom, and for her fellow menagerie, she'll discover a strength and a purpose she never knew existed.
Order of Books » Authors » Order of Rachel Vincent Books