Order of Ray Bradbury Books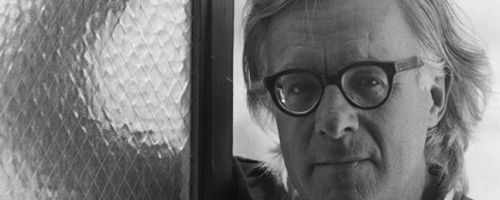 Ray Bradbury (1920-2012) was an American author of fantasy, sci-fi, horror and mysteries. Although he was best known for his more than 500 short stories, he is best known for his novel Fahrenheit 451. A reader from a young age, some of his early influences included authors like Edgar Rice Burroughs, H.G. Wells and Arthur C. Clarke. In his teens and early twenties, he was writing short stories for pulp magazines. After his death in June 2012, the New York Times wrote in his obituary that he was "the writer most responsible for bringing modern science fiction into the literary mainstream." President Obama also issued an official statement.
Ray Bradbury became a published author in November 1941, earning $15 for the story Pendulum, which he co-wrote with Henry Hasse. His first full-length publication was the short story collection Dark Carnival in 1947. His first novel was 1953's Fahrenheit 451. Below is a list of Ray Bradbury's books and short stories in order of when they were originally published:
Publication Order of Crumley Mysteries Books
Publication Order of Green Town Books
Publication Order of Standalone Novels
Publication Order of Short Story Collections
Publication Order of Short Stories/Novellas
Publication Order of Non-Fiction Books
Publication Order of Poetry Books
Publication Order of Screenplays/Plays Books
Publication Order of Alfred Hitchcock Presents Books
(with Donald E Westlake, Ellis Peters, Dorothy L Sayers, Robert Bloch, , , Shirley Jackson, Jack Ritchie, Stanley Ellin, , Robert Arthur, Richard Matheson, , , F. Scott Fitzgerald, Michael Gilbert, Roald Dahl, , , , , , , , Carter Dickson, , , , Julian May, , , , , , , , , , , , , , James Francis Dwyer, Richard Stark, Margot Bennett)
Publication Order of Star Science Fiction Books
(with Isaac Asimov, Arthur C. Clarke, Frederik Pohl, Jack Vance, Richard Matheson, Philip K. Dick, Lester del Rey, Jack Williamson)
Publication Order of Graphic Novels Books
(with)
Publication Order of Dark Delicacies Books
Publication Order of Anthologies
Notes: The Martian Chronicles is also known as The Silver Locusts. Fever Dream and Other Fantasies is co-authored with Robert Bloch. Imagining Space was co-authored with Roger D. Launius. Conversations with Ray Bradbury was co-authored with Steven L. Aggelis. Match to Flame is co-authored with Sam Weller.
If You Like Ray Bradbury Books, You'll Love…
Shop Worldwide: Amazon.com | Amazon.co.uk | Amazon.ca
Order of Books » Authors » Order of Ray Bradbury Books