Order of Reavis Z. Wortham Books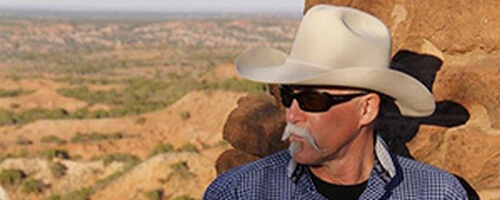 Reavis Z. Wortham is the writer and creator of the Sonny Hawke series of thrillers and the Texas Red River Mystery series. His work has drawn comparisons to the lawmen often featured in Elmore Leonard books.
Reavis grew up near the river bottoms of Chicota, Texas where he hunted and fished as a child. This area is a huge inspiration for the setting of his book series. He grew up in the city, but his parents would make the 120-mile drive to Chicota to spend the weekend which was very formative for him. Before he started writing books, Reavis penned more than 2,500 newspaper and magazine articles. He lives in Texas with his wife, naturally.
Publication Order of Red River Mystery Books
Publication Order of Sonny Hawke Thriller Books
Publication Order of Standalone Novels
Publication Order of Collections
Publication Order of Anthologies
If You Like Reavis Z. Wortham Books, You'll Love…
Hawke's Prey is the first book in the series of Sonny Hawke books. The story starts with a gang of terrorists attacking and seizing the Presidio County Courthouse in the middle of a blizzard in West Texas. The terrorists slaughter many people and take hostages as they take complete control of the area. What they aren't counting on is a Texas Ranger named Sonny Hawke being inside that courthouse. He has caught some of the most dangerous men in America during his career, but taking down this enemy could be his hardest challenge yet. He likes his chances though.
The Texas Red River Mystery series began with The Rock Hole. The series takes place in 1964 when a farmer and part-time Constable Ned Parker teams up with a black deputy sheriff named John Washington to track down a disturbed criminal. Ned is used to small cases around time and is in over his head on a murder investigation which causes him to look to Washington for help. There have been warnings that Ned's family is in the cross-hairs of the killer so these two will need to work fast.
Order of Books » Authors »