Order of Rebecca Connolly Books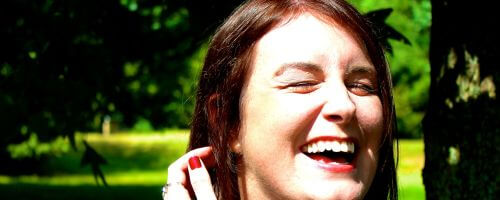 Rebecca Connolly is an American author of historical and contemporary romance novels. Rebecca grew up in the Midwest, and considers herself a typical Midwest girl. She has always loved to come up with stories – using her elementary school's book press many, many times. Some of her favourite things growing up were book fairs and libraries. Rebecca earned her Bachelor's degree from Brigham Young University, and her Master's from West Virginia University.
Rebecca Connolly made her debut as an author in 2015 with An Arrangement of Sorts. Below is a list of Rebecca Connolly's books in order of when they were originally published:
Publication Order of Arrangements Books
Publication Order of Belltown Six Pack Books
Publication Order of Cornwall Brides Books
Publication Order of Ladies Of Miss Bell's Finishing School Books
Publication Order of London League Books
Publication Order of Lost Creek Rodeo Books
(with Heather B. Moore, Sophia Summers)
Publication Order of Northbrook Hockey Elite Books
Publication Order of Spinster Chronicles Books
Publication Order of Standalone Novels
Publication Order of Entangled Inheritance Books
Publication Order of Pinkerton Matchmaker Books
Publication Order of Timeless Regency Collection Books
Publication Order of Timeless Georgian Collection Books
(with Sarah M. Eden, Sian Ann Bessey)
Publication Order of Timeless Victorian Collection Books
Publication Order of Supposed Scandal Books
Publication Order of Anthologies
If You Like Rebecca Connolly Books, You'll Love…
Laura Beers
Sally Britton
Rebecca Connolly Synopses: The Rivals of Rosennor Hall is book 3 of 4 in the Entangled Inheritance multi-author series. Sophia Anson doesn't have much she can call her own, and it has always been this way. Nothing surprises or delights her more than to suddenly be named mistress of Rosennor Hall, and from a relative she had never heard of, let alone met. But her elation is short-lived, for she is not the only heir to the estate, and the will is very specific. The two of them are to share Rosennor. Together.
Larkin Roth does not have time nor energy to deal with the twisted and ridiculous legacy left to him and the fair but fiery Miss Anson. He is determined to stand his ground and fight for every inch of the estate he can get, and he does not care what happens to her in the process. But living in the same house as Sophia Anson could never be simple, and soon he finds himself thinking of her as more than just his enemy, and of Rosennor as more than just his inheritance.
An Arrangement of Sorts by Rebecca Connolly is the first book in the Arrangement series. Nathaniel Hammond, Earl of Beverton, is working to restore his new estate and aid his tenants. But everything changes when he meets the beautiful and mysterious Moira Dennison, a bold young woman who offers to hire him, unaware of his title, to help her find her fiancé. Curious and unable to resist, Nathan accepts her offer, keeping his true identity a secret, never dreaming of what the future held for him.
Moira is set on finding Charles now that she has come into her inheritance. With her newfound wealth and independence, she is determined to locate her betrothed so they may finally marry. With Nathan guiding her, she feels confident in the path ahead of her. But when their arrangement forces them closer together, she finds her chosen path may not be as clear as she thought.
Something Old by Rebecca Connolly is the first book in the Cornwall Brides series. Thomas Granger has been married to his wife Lily for five years. The marriage has been proper, but without much affection, and the fault for that lays completely on him. He married her for her money and has hidden his true feelings until he felt redeemed enough to truly love her. Now his fortunes have been salvaged, so he aims to take the next major step in his life: wooing his wife.
Lily has been living with a broken heart from the day she married Thomas. What hope she had for a marriage of love has long faded, and she sees no reason to dream otherwise. When Thomas asks that she come with him to Cornwall to try a new adventure together, she takes the chance on one last hope in finding love in her marriage. Wrapped in the beauties and magic that only Cornwall can provide, she finds new life breathed into her, and into her feelings for her husband.
When their walls come down, when their pretense is gone, will they find the love each of them has sought? Or will the life they have known be all that remains?
Order of Books » Authors » Order of Rebecca Connolly Books