Order of Rebecca McLaughlin Books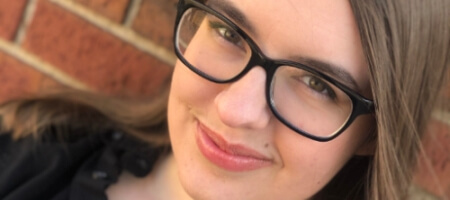 Rebecca McLaughlin is an American author and self proclaimed Michigan nerd. She debuted as an author by writing the book, Nameless Queen. The book manages to explore the social and economic divide that affects so many, but manages to do it through the leans of magic which makes it accessible and more entertaining.
McLaughlin got her degree in chemistry and creative writing in 2014. She has worked as a technical writer since graduation, but creativity remained close to her heart and she decided to write Nameless Queen. The book is somewhat based on her life as she grew up lower-middle class and went to a private college. Only hers didn't have magic.
Publication Order of Standalone Novels
If You Like Rebecca McLaughlin Books, You'll Love…
Nameless Queen is Rebecca McLaughlin's debut novel. The book takes place in a royal fantasy kingdom where a girl named Nameless has just inherited the throne. It's not supposed to work this way as everyone thought that the king's daughter would inherit the throne and no one could've expected it would be Nameless. She is called Nameless because she is from a lower class of citizens that are so disrespected that they don't even get names. Dozens of them go missing and have been for months, but nobody cares about them. All of those people don't have the tattoo that Nameless has on her arm though and she is now the queen. Now she finds herself in a palace where the corridors are more dangerous than the streets. She has no idea how to rule, but she knows that she needs to do her best because she's scared to think of what might happen of the Nameless if she doesn't as she's the only one in the kingdom that cares about them.
Order of Books » Authors »