Order of Richard Houston Books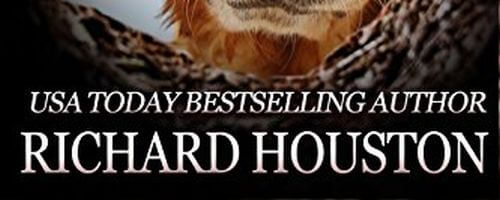 Richard Houston is an American author based out of Missouri. He is the author of the Books to Die For series of books that begin in 2012 with the release of A View to Die For.
Houston lives in Missouri with his wife where the two are raising their granddaughter and have three dogs, including a dog that is mostly Golden Retriever just like the character in his books. Houston's writing style has been praised for having a little bit of Garrison Keillor's "A Prairie Home Companion". Mark Twain, and John Grishman to it as the mysteries are told in a down home way.
Publication Order of Books To Die For Books
| | | |
| --- | --- | --- |
| A View to Die For | (2012) | |
| A Book to Die for | (2014) | |
| A Treasure to Die for | (2015) | |
| Letters to Die for | (2016) | |
| A Relic to Die For | (2017) | |
| A Secret to Die for | (2018) | |
| Something to Die For | (2020) | |
If You Like Richard Houston Books, You'll Love…
A View to Die For is the first in Richard Houston's Books to Die For series. The book is not your typical murder mystery book as the sleuth is not a gumshoe or a lawyer or anything like that. The sleuth is just a regular guy with a very extraordinary golden retriever. The story follows Jacob Martin as he looks to make the most of his life after a divorce and a mid-life crisis. One day, his mother calls him to tell him that his sister has been arrested for the murder of her husband. Jake heads back home to the Missouri Ozarks with his dog in tow and the two set out to find the cold-blooded killers and clear his sister's name.
Another good book in this series is called Something to Die For. In this book, Jake and his dog are drawn into another mystery. Jake finds a diary written by a woman who lied about a bank robbery and murder thirty-five years ago. Her testimony set a man to the gas chamber and now Jake is looking to make sure that the real culprit is finally brought to justice.
Order of Books » Authors »