Order of Robert Dugoni Books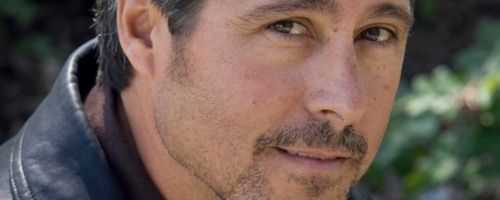 Robert Dugoni is an American author of legal thriller novels. He has wanted to be a writer since before he was even a teenager. Before becoming a novelist, Dugoni practiced law and studied acting, but his dream was always to write.
Dugoni would end up pursuing his dream in 2006 when he made his literary debut with The Jury Master – the first David Sloane novel. He would follow that up with a standalone novel, Damage Control, the following year. Below is a list of Robert Dugoni's books in order of when they were originally published:
Publication Order of Tracy Crosswhite Books
Publication Order of Charles Jenkins Books
Publication Order of David Sloane Books
Publication Order of Standalone Novels
Publication Order of Non-Fiction Books
Publication Order of Short Stories/Novellas
Publication Order of Anthologies
If You Like Robert Dugoni Books, You'll Love…
Robert Dugoni Synopses: Damage Control is a standalone novel by Robert Dugoni. Dana Hill, an attorney, is accustomed to managing a stressful life: She is a mother to a young daughter, one of Strong & Thurmond's most successful attorneys, and the wife of a self-centered, busy man. Dana's delicate life balance is disrupted, however, when she receives a diagnosis of breast cancer and, in the same week, her twin brother is found beaten to death in an apparent robbery gone wrong. She begins to sift through the fragments of her brother's life, a life she thought she knew as well as her own, in order to determine who would want him dead and why, agreeing with the police that this is more than just a botched burglary.
However, according to her mother, bad things happen in triplicates. Dana plunges headfirst into the investigation when she discovers that her husband is cheating on her. She teams up with an intuitive detective to determine the connection between a mysterious girlfriend that no one seems to be able to identify and a one-of-a-kind earring that was discovered in her brother's bedroom, delaying treatment for her cancer. But people who were involved in the murder are starting to die, the evidence trail is getting colder, and someone is cleaning up the details as they go along while posing as a police officer.
The 7th Canon is a standalone title by Robert Dugoni. A boy's shelter in San Francisco's shady Tenderloin district has been the scene of the murder of a teenage street hustler. Additionally, the devoted priest who runs the struggling home is being investigated. Father Thomas Martin, on the other hand, maintains his innocence in the face of damning evidence that he is a killer – and worse – Peter Donley, an attorney, is standing beside him.
Donley has practiced law for three years at his uncle's small, unassuming firm, where people come first. The shocking case lands in Donley's lap just as he is about to move on to his dream job, forcing him to put his future on hold while putting his skills in the courtroom to the test. However, a brutal homicide officer bent on vengeance and a ruthless DA both have their own goals. Donley must now put his life at risk as he uncovers the case's dark secrets in order to save his client's life and show the true face of evil.
Order of Books » Authors »
7 Responses to "Order of Robert Dugoni Books"