Order of Robert Silverberg Books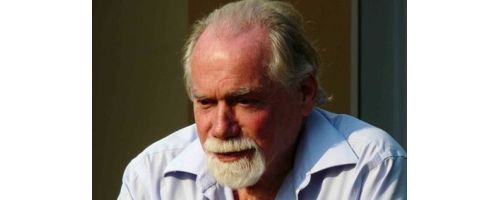 Robert Silverberg is an American science fiction author and editor. He's a legend in the science fiction industry and won his first Hugo Award in 1956 for Best New Writer. He was known for his speed as a writer and in 1965 was said to have wrote and sold at least 50,000 words per week.
The constant writing led to big growths as a writer and his later writings were "deeply detailed, highly educated, beautifully figured books" according to Algis Burdys. In his personal life, Silverberg was married twice. He married his second wife, fellow sci-fi writer Karen Haber, in 1987 and that one stuck. The two live in the San Francisco area to this day.
Publication Order of Majipoor: Lord Valentine Books
Publication Order of New Springtime Books
Publication Order of Mutant Legacy Books
Publication Order of Majipoor: Lord Prestimion Books
Publication Order of Standalone Novels
If You Like Robert Silverberg Books, You'll Love…
A Time of Changes was Silverberg's 1971 Nebula Award winning novel. This book shows a far-future where humanity has moved beyond Earth to other planets. Those planets are no longer colonies, but homes of their own for their inhabitants. On of the strangest of these planets is Borthan, where the worst obscenities are the words "I" and "me." They call it "self-baring" and it is a crime punishable by death. A visitor from Earth meets a Prince on this planet and open his eyes to a different way of living. He'll have to risk everything to teach his people what he believes it is to be human.
Lord Valentine's Castle is the first book in the Majipoor Cycle series of books. This book follows a man named Valentine who has no memories and no past. He travels across the vast lands of the magical plent of Majipoor in search of what he's lost with a motley crew of entertainers. He begins to get answers, not from a person, but in the form of his dreams. The dreams tell him that he is much more than he seems and that it's time to return home.
Order of Books » Authors » Order of Robert Silverberg Books