Order of Roger Silverwood Books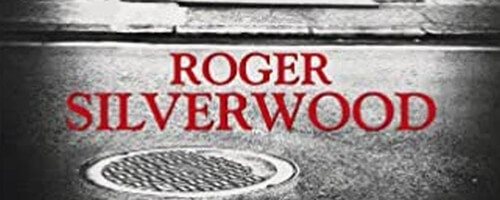 Roger Silverwood is an English author who writes crime stories about Detective Inspector Michael Angel. Angel is a unique detective in that he isn't a drunk or a drug user, he doesn't even smoke. He doesn't chase woman like other detectives and is married to a woman named Mary. He's ultimately an honest man, albeit one that is hard up and in debt. Angel has a reputation for always getting his man simply because he is incredibly stubborn and will do whatever it takes to finish the case.
The series, also known as the Yorkshire Murder Mysteries series, starts with The Missing Nurse. Silverwood is a retired antiques dealer, a business he ran with his wife, and now enjoys retirement and concentrates on writing.
Publication Order of D.I. Angel / Yurkshire Murder Mystery Books
Publication Order of Superintendent Cawthorn Books
Publication Order of Standalone Novels
Publication Order of MX New Sherlock Holmes Stories Anthology Books
Publication Order of Anthologies
If You Like Roger Silverwood Books, You'll Love…
The Missing Nurse sees on the case of a missing nurse named Fiona. The story begins when a couple out walking at night surprises a man who was carrying a bag. The man is stirred and throws the bag and runs away. The bag ends up containing the body of a murdered woman and when they try to contact the dead woman's sister, she is also found to be missing. This brings in Angel who unravels the case which takes him all the way back to a murder at an insane asylum twenty years ago. A great mystery with a great lead character that starts rough, but becomes funnier as it goes on.
Another popular book in the series is called The Morals of a Murderer. In this book, Angel is on the case of a gin maker named Duncan McFee who is savagely murdered in his distillery. This case is tricky enough for Angel, but then he also has a jailbird and bank robber named Morris Yardley who is trying to buy his freedom with the proceeds of his last heist, insisting Angel acts as his go-between.
Order of Books » Authors » Order of Roger Silverwood Books