Order of S.C. Perkins Books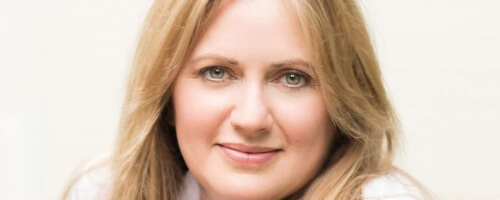 S.C. Perkins is an American author out of Texas who debuted in 2017 with her first mystery novel, Murder Once Removed which is the first in the Ancestry Detective series. That book was the winner of the 2017 Malice Domestic Best First Traditional Mystery competition and has brought her a lot of success since.
Perkins is a fifth-generation Texan and learned a lot about her ancestry growing up while eating lots of great Tex-Mex recipe foods. That part of her life definitely helped to inspire the plot of Murder Once Removed. She now makes her home in Houston where she writes, works a day job, and spends time at the beach or riding horses.
Publication Order of Ancestry Detective Books
Publication Order of Standalone Novels
Publication Order of Cozy Case Files Mystery Sampler Books
Publication Order of Anthologies
If You Like S.C. Perkins Books, You'll Love…
The Ancestry Detective series starts with Murder Once Removed. The story follows a genealogist named Lucy who loves tracking down her clients' ancestors. Her job is exciting and her latest case might be the best of all. Lucy is working for a billionaire named Gus Halloran when she finds a daguerreotype photograph and a journal that proves that his great-great-grandfather was murdered and she can tell who was responsible for the death. The evidence leads to an ancestor of a current U.S. Senator and the outcome of shaking these family trees ends up more dangerous than she could've possibly imagined.
The series continued with Lineage Most Lethal when Lucy has a new client, the hotel heiress Pippa Sutton. She is getting ready to present to her when a man walks up to her and presses a classic Montblanc pen into her hand and then collapses dead, his final words were "keep them safe". She goes to her grandfather to take a look at the pen and he recognizes it, revealing that he was a spy during the war. Lucy will try to tie together her grandfather's past and the pen to honor the dying man's wish.
Order of Books » Authors »