Order of Sally Cabot Gunning Books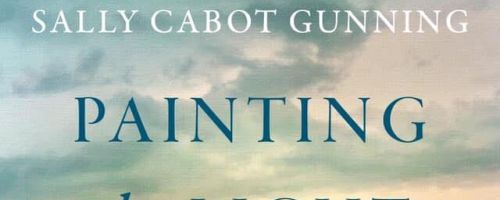 Sally Cabot Gunning is an American author known for writing The Widow's War, Monticello, and Painting the Light.
Gunning is a lifelong resident of New England and her family's roots can be traced in the area going back three centuries. She had a love of history from a young age and many of her books have used this knowledge. Her interest in history expands beyond her writing as she is an elected fellow of the Massachusetts Historical Society. Gunning is also the creator of numerous historical tours around the village that she lives in.
Publication Order of Peter Bartholomew Mysteries Books
| | | |
| --- | --- | --- |
| Hot Water | (1990) | |
| Under Water | (1992) | |
| Ice Water | (1993) | |
| Troubled Water | (1993) | |
| Rough Water | (1994) | |
| Still Water | (1995) | |
| Deep Water | (1996) | |
| Muddy Water | (1997) | |
| Dirty Water | (1998) | |
| Fire Water | (1999) | |
Publication Order of Satucket Books
Publication Order of Standalone Novels
If You Like Sally Cabot Gunning Books, You'll Love…
Painting the Light takes place in Martha's Vineyard in 1898. Ida Russell is a painter after having gone into Boston's renowned Museum School and taking many classes that were previously deemed unthinkable for women to study. That was before though. Now Ida is Ida Pease and she lives on a seaside farm with her husband. She's left her painting behind as there is too much work to do here. Her husband is late coming home on Thanksgiving and then has to leave in a hurry. Tragedy strikes when his ship sinks. Now, Ida must settle the affairs of her husband's estate and sift through her husband's life, known and unknown.
The Widow's War sees a woman named Lyddie Berry who sees her husband lost at sea. It doesn't take her long to realize that widows are treated much differently than married women. She is now considered a dependent on her nearest male relative. However, she refuses to bow to societal pressures that want her to give up everything that her and her husband worked for. This will make her an outcast from her friends and family, but also leads to her discovering a deeper sense of self.
Order of Books » Authors »