Order of Sally Gardner Books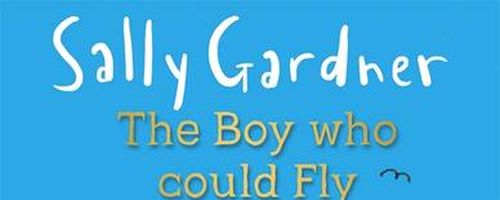 Sally Gardner is a British author and illustrator. She is a former winner of the Costa Children's Book Award and the Carnegie Medal. She is best known as the author of I, Coriander, The Red Necklace, and Maggot Moon.
Gardner was raised in Birmingham as the daughter of two lawyers. She had a rough time in school as she was bullied due to her undiagnosed dyslexia. Because of this, she didn't learn to read until the age of 14. After that she was off to the races though and found a love of books as well as art. She studied art and drama in college, and worked as a theatre designer prior to turning her focus to writing and illustration.
Publication Order of Magical Children Books
Publication Order of Tales from the Box Books
Publication Order of French Revolution Books
Publication Order of Fairy Detective Agency: Wings & Co Books
Publication Order of Mr. Tiger, Betsy Books
Publication Order of Standalone Novels
Publication Order of Picture Books
Publication Order of Chapter Books
Publication Order of Tindims Books
If You Like Sally Gardner Books, You'll Love…
Maggot Moon was the 2012 Costa Book Award winner. On the other side of the wall there is a dark secret that the Motherland doesn't want anyone to know about. Standish Treadwell and his friend end up going to the other side of the wall after a lost football. Standish has different colored eyes and can't read or write, but he sees things different than the others. Once on the other side of the wall, the boys see what the Motherland has been hiding and it is much bigger than they could've imagined.
The Door That Led to Where follows AJ Flynn who has just failed all of his exams and at seventeen his future is not looking so bright. He gets a lifeline when he is offered a junior clerk position at a London law firm and his whole life changes. At his new job, AJ finds a key with his birth date written on it. When he finds it, he finds a door to the past, 1830, to be exact. There him and his friends discover a crime that only they can solve.
Order of Books » Authors » Order of Sally Gardner Books