Order of Sam Mariano Books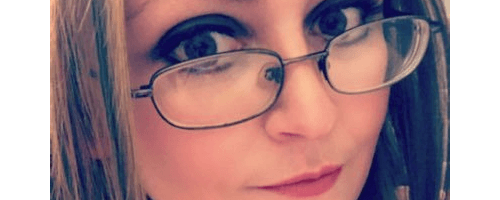 Sam Mariano is an American author of contemporary romance and romantic suspense novels. She writes the Morelli Family series. An indie author who enjoys the ability to play by her own rules, Sam writes her novels edgy romance novels full of twists.
Sam Mariano made her debut in 2013 with the novel Because of You. Below is a list of Sam Mariano's books in order of when they were originally released:
Publication Order of Because Of You Books
Publication Order of Coastal Elite Books
Publication Order of Irreparable Books
Publication Order of Morelli Family Books
Publication Order of Vegas Morellis Books
Publication Order of Standalone Novels
Publication Order of Collections
Publication Order of Blurred Lines Books
(with Katee Robert, Aleatha Romig)
Publication Order of Heaven & Hell Books
Publication Order of Anthologies
If You Like Sam Mariano Books, You'll Love…
Sam Mariano Synopses: Because of You by Sam Mariano is the first book in the Because of You series. You know that life won't be easy for you when the only thing your mother is remembered for is how she killed her ex-boyfriend's wife in a murder-suicide. You have a problem, or at least Nicole Harmon certainly has a problem, when you add in a father who is never present and has more affection for his beer bottle than for his daughter, as well as a son who is too hot for his own good who is the surviving son of the said "accident."
Derek Noble, the surviving son, decides to take advantage of an unsavory opportunity for retribution in the form of a heated one-night stand. Derek and Nikki are unwittingly drawn into the shadow of their parents' shady past despite the fact that it was intended to be an unkind but relatively uneventful interlude.
What starts out as a hateful game of retaliation quickly develops into something neither of them ever anticipated and a love neither of them ever desired. The second generation of star-crossed lovers begins their own love story while the fragments of their turbulent family history hang over them.
Irreparable Damage is the first book in the Irreparable series by Sam Mariano. Willow Kensington hasn't exactly lived the life of a gangster's offspring, even though she is the illegitimate daughter of a Chicago Mafioso. She barely ever talks to her father. She, on the other hand, lives a peaceful life at home with her family, surrounded by friends, and with a reliable boyfriend. Choosing which college to attend presents her with the greatest challenge – until the day after her 18th birthday when a group of sex traffickers kidnaps Willow.
Ethan Wilde is a private investigator with too many responsibilities to risk his life for a paycheck. However, when his most recent job requires him to break into a sex-trafficking ring in order to find a missing girl, he ends up doing just that. Ethan's loyalties are tested before he can safely escape the violent criminal gang, and he ends up getting involved much more deeply than he ever intended.
Even though he has witnessed and participated in atrocious acts, Ethan is aware that the only way they can get away is by reenacting his original scenario – even though a pair of accusing gray eyes might haunt him for the rest of his life. Even if he is less certain that he is one of the good guys now – even if she ensures that everyone is aware that he is not.
Her salvation could destroy him. Still, he feels he must save her.
Order of Books » Authors » Order of Sam Mariano Books