Order of Sandra Becker Books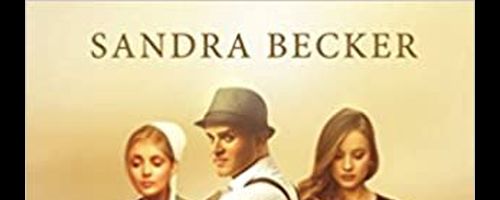 Sandra Becker is an American author of Amish romance fiction. She was a big fan of the genre before getting into writing and now has written multiple books of her own, including the Amish Countryside and Amish Sweet Faith series.
Becker has the writing rule of keeping things sweet and clean with nothing bad ever happening. Or if something bad did happen, it would all be sorted out by the end of the book. She is religious and her faith often appears in her work. She is supported by the Amish community who live by the highest values of faith, love, trust and simplicity.
Publication Order of Amish Countryside Books
Publication Order of Amish Romance Books
Publication Order of Amish Second Chance Books
Publication Order of Amish Siblings Books
Publication Order of Amish Wildflower Books
Publication Order of Non-Fiction Books
If You Like Sandra Becker Books, You'll Love…
Let Go and Let God is the first book in the Amish Countryside series. The story begins with fifteen-year-old Ruth who is on the eve of rumspringa. Her father is quite worried about her with his biggest fear being that she could possibly marry an Englischer. Ruth goes off to stay with her aunt and becomes attracted to an Englischer and her father's worst fears are realized. He'll have to figure out how to respond to Ruth's infatuation or risk losing her. Will Ruth choose a stranger over the family?
Another good book in the series is The Amish Teacher. The story follows Martha, the eldest of the Graber siblings, who is still single after all these years and has given up all hopes of ever getting married. Then a chance meeting with Jacob, an Amish man, rekindles her hopes of finding marriage in her life. However, Jacob is way younger than her and not many people are approving of their age difference. Can they overcome? Is Jacob just being nice or are there real feelings here that can't be denied?
Order of Books » Authors » Order of Sandra Becker Books