Order of Sarah Fine Books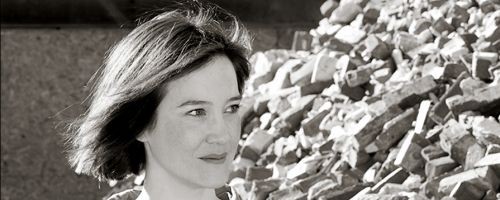 Sarah Fine, born on the West Coast, grew up in the Midwest she now resides with her husband and two children on the East Coast. She was born in California and has lived in Maryland, Texas and Toronto, Canada before per parents settled in Indiana. When she's not writing she works as a child psychologist, having earned her BA in Psychology from Hope College. PhD in Clinical Psychology from the University of Delaware. Pediatric Psychology Internship at The Children's Hospital of Philadelphia. Postdoctoral Fellowship, specializing in early childhood, at Brown University School of Medicine.

Sarah is the author of books for teens including Of Metal and Wishes and its sequel, Of Dreams and Rust, and the Guards of the Shadowlands a young adult urban fantasy series. She has also co-authored with Walter Jury on two young adult sci-fi thrillers; Scan and it's second book Burn.
Publication Order of Guards of the Shadowlands Books
Publication Order of The Immortal Dealers Books
Publication Order of The Impostor Queen Books
Publication Order of Of Metal and Wishes Books
Publication Order of Reliquary Books
Publication Order of Reliquary Graphic Novels
Publication Order of Scan Books
Publication Order of Servants of Fate Books
Publication Order of Starving Artists Books
Publication Order of Standalone Novels
Note: The Scan series is written with Walter Jury.
If You Like Sarah Fine, You'll Love…
Sarah Fine Synopsis: Of Shadows and Obsession is a short story prequel to Of Metal and Wishes. Bo is haunted by the Gochan slaughterhouse ever since his horrific accident on the killing floor. He still has a desire to visit the world he left behind many years ago, so on the night of the First Holiday Bo heads out into the streets full of party goers and unseen dangers. He has one night to get back with the living and there is one girl who touches his heart and it could be one moment that shatters everything.
Order of Books » Authors » Order of Sarah Fine Books