Order of Scott William Carter Books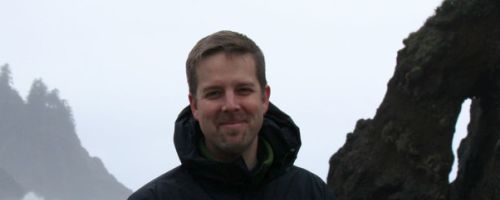 Scott William Carter is an American author and Oregon resident. He writes the popular Garrison Gage mystery series which is set on the Oregon coast. Oregon is a big part of who Scott is as he was raised in the Willamette Valley, attended the University of Oregon and also works as a Digital Production & Publishing Specialist at Western Oregon University. It makes perfect sense that he would base his novels there.
In addition to the Garrison Gage books, he's also written the Myron Vale Investigations series which is set in Portland, Oregon. This series has a bit more of a supernatural bent and is quite popular among readers.
Publication Order of Garrison Gage Books
Publication Order of Lost Lands of Rymadoon Books
Publication Order of Myron Vale Investigations Books
Publication Order of Standalone Novels
Publication Order of Short Stories/Novellas
Publication Order of Short Story Collections
Publication Order of Fiction River Books
(with Kristine Kathryn Rusch, , , Dean Wesley Smith, Rebecca Moesta, , , , Thomas K. Carpenter)
Publication Order of Anthologies
If You Like Scott William Carter Books, You'll Love…
The first book in the Garrison Gage series is The Gray and Guilty Sea which introduces us to the curmudgeonly title character. After the things that he went through, it makes sense why Gage gave up his life as a private detective. He just wants to live in Oregon, do his crosswords and be left alone. All that changes when the body of a young woman washes up on the beach and he's forced back into the job as his conscience wouldn't have it any other way.
Carter's other popular series is Myron Vale Investigations and the first book is called Ghost Detective because that's exactly what happens to Myron Vale in this one. He gets a bullet in the head and while it doesn't kill him, it does change his life forever: he can see dead people. That sounds good on paper, but the only problem is that he can see all of them. Every person who has ever died and he can't tell the difference between the living and the dead. He manages to make a living as a private investigator helping the living and the dead, but his life is flipped upside when a women needs help finding her husband.
Order of Books » Authors » Order of Scott William Carter Books
One Response to "Order of Scott William Carter Books"