Order of Shayne Silvers Books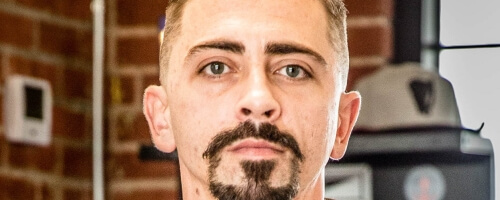 Shayne Silvers is a fantasy author who is best known for writing the Nate Temple series about a foul-mouthed wizard who protects St. Louis from monsters and myths. He is also the author of the Feathers and Fire series that focuses on a spell-slinger named Callie Penrose who works for the Vatican.
Shayne keeps busy when he is not writing as he holds two high-ranking black belts. He is a fan of Marvel and enjoys talking about that or anything magical or mythological. He can often be found in his local coffee shop, writing and drinking espresso.
Publication Order of Feathers and Fire Books
Publication Order of Shade of Devil Books
Publication Order of The Phantom Queen Diaries Books
(with Cameron O'Connell)
Publication Order of The Temple Chronicles Books
If You Like Shayne Silvers Books, You'll Love…
Obsidian Son is the first book in the Nate Temple series and introduces us to the main character who is a secret wizard living in St. Louis. He rides a foul-mouthed unicorn and is drinking buddies with Achilles. He is a bit of a rebel as he believes that rules were meant to be broken. Nate's life is changed when he finds out that a monster has murdered his parents and sets out for revenge against. As he heads for his revenge, shifter dragons come to town and he is forced to deal with them. Nate's fight with the shifter dragons opens up Pandora's Box, and suddenly every flavor of supernatural thug is after him.
Silvers is also the author of the Shade of Devil series and the first book is called Devil's Dream. The book introduces us to an ancient vampire named Sorin Ambrogoio. Sorin was the first vampire and even sired Dracula, but Dracula set out to have him erased from history so that he could be known as the first vampire. Dracula believes him to be dead, but a Shaman cast a healing spell on him. 500 year later, Sorin is awake and hes's out to kill Dracula.
Order of Books » Authors » Order of Shayne Silvers Books