Order of Sierra Cartwright Books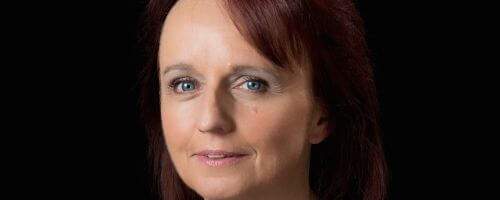 Sierra Cartwright is a English-American author of erotic romance and erotica novels and stories. She writes the Mastered series. She is a USA Today bestselling author. Sierra was born in Manchester, England, and raised in the United States. Prior to writing erotic romance, she was published by Harlequin/Silhouette under a different pen name.
Following the short story Walk on the Wild Side in 2007, Sierra Cartwright quickly had novels published by the end of 2008, including Signed, Sealed & Delivered and Danger Zone. Below is a list of Sierra Cartwright's books in order of when they were originally published:
Publication Order of Bonds Books
Publication Order of The Donovan Dynasty Books
Publication Order of Hawkeye Books
Publication Order of Impulse Books
Publication Order of Master Class Books
Publication Order of Mastered Books
Publication Order of Titans Books
Publication Order of Titans Quarter Books
Publication Order of Standalone Novels
Publication Order of Short Stories/Novellas
Publication Order of Short Story Collections
Publication Order of Anthologies
Notes: Naughty Nibbles also has stories by Christy Lockhart and S.L. Majors. Both Doms of Dark Haven 1 & 2 have stories by Belinda McBride and Cherise Sinclair. One Night in Vegas also includes stories by Victoria Blue, Mari Carr, Jenna Jacob, Angel Payne and Red Phoenix. Bound Brits Anthology also has stories by Portia Da Costa, Barbara Huffert, Dakota Rebel, Cassidy Ryan and Lisabet Sarai. Night of the Senses also has stories by Victoria Blisse, Kim Dare, Desiree Holt, Jessica Jarman and Ashley Ladd. Subspace also has stories by Elizabeth Coldwell, Mina Dorian, Justine Elyot, Desiree Holt and Jan Irving. Bound to the Billionaire also includes stories from Natalie Dae, Justine Elyot, Desiree Holt, Amy Valenti and Wendi Zwaduk. To Submit and Obey also includes the stories of Natalie Dae, Justine Elyot and Lily Harlem. A Good Sub Would was previously published in the Doms of Dark Haven 2 anthology.
If You Like Sierra Cartwright Books, You'll Love…
Sierra Cartwright Synopsis: In Signed, Sealed and Delivered by Sierra Cartwright, Alana Simmons is obsessed. She had a number of BDSM experiences, but nothing as satisfying as she expected. They've whetted her appetite, leaving her hungry, wanting more, needing more. So, with her usual determination, she seeks ultimate experience with reclusive trainer Sir Ethan Kendall. Alana's persistence intrigues Ethan. She'll get more than she bargains for if she comes to England, Ethan informs her. He's not into dabbling, he's serious about his subs embracing the entire experience, mentally, emotionally, and spiritually. Certain that's what she wants, she follows his directions, landing on British soil where she's met by his chauffeur, the compelling Thomas. Although she'd convinced herself she was prepared for every possibility, Alana could never have imagined everything the men would demand from her. Her life will never be the same.
Order of Books » Authors » Order of Sierra Cartwright Books