Order of Skyler Mason Books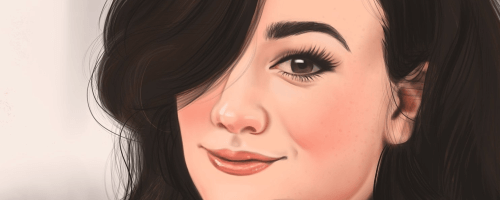 Skyler Mason is an author of romance novels. However, she considers herself a reader above all else. She aims to create strong female characters that will make their lovers cry – when they deserve it.
Skyler Mason made her debut as a novelist in 2020 with the novel Revenge Cake. Below is a list of Skyler Mason's books in order of when they were first released:
Publication Order of Faithless Books
Publication Order of Purity Books
Publication Order of Toxic Love Books
If You Like Skyler Mason Books, You'll Love…
Skyler Mason Reviews: Revenge Cake by Skyler Mason had characters who are real and likable. I thoroughly enjoyed reading this. I would have liked to have seen an epilogue in the book. I am eager to see more from Skyler. -T.
Revenge Cake is the debut novel of Skyler Mason, one of my new favorite romance authors. It is an angsty, steamy, and emotional roller coaster of a second-chance romance. The story of Leilani and Logan's relationship before and after Leilani developed an addiction to her anti-anxiety medication is told in this novel. It shows the darker aspects of living with mental illness rather than romanticizing the reality of addiction and mental health issues. You won't be able to put it down, whether you want to see retribution or reconciliation. This book is a must-read. -M.
Revenge Cake by Skyler Mason exceeded my expectations in every way, even though I had high hopes for it. While it dealt with more serious and dark subjects, it was light and enjoyable to read. I adored this book's balance and ease of flow as a story. I usually don't like books that involve cheating, but I felt like this was a small part of the book, and my usual dislike of romance plots that are direct was nowhere to be found. Everyone who enjoys romance should read this, especially if you're looking for a novel that defies convention and doesn't contain a single cliché. -Violet
Personally, I love to hate books like Faithless by Skyler Mason. I detest all forms of cheating, and Mark does it for 15 years only to retaliate against Whitney for her affair with the man she loved early in their relationship. I don't understand why she stayed with him for 15 years despite knowing that he would never forgive her and began cheating on him on a regular basis, despite her efforts to demonstrate her commitment to their marriage. I have no idea how the author will make this right. This is the kind of book I love to hate after watching her husband cheat for 15 years and learning about it from their friends, including their children. -Anonymous
Purity by Skyler Mason was amazing! Written with intelligence and heart. I apologize for projecting, but I rarely empathize with romances, but this boy did! The journey of the heroine is particularly inspiring for those of us trapped in a cycle of fear and guilt. Additionally, the hero's anxieties were so relatable. This was very sensual and clever! Give yourself a genuine treat. -Neda
Order of Books » Authors » Order of Skyler Mason Books