Order of Stephen E. Ambrose Books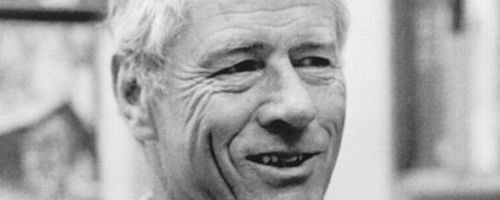 Stephen Edward Ambrose (1936-2002) was an American author of non-fiction books who wrote biographies on U.S. Presidents Eisenhower and Nixon as well as books on American and military history. Ambrose earned his Ph.D from the University of Wisconsin-Madison in 1960. Besides writing biographies on Eisenhower and Nixon, he also wrote books on Crazy Horse, General Custer, D-Day, Lewis and Clark and many others. Ambrose died from lung cancer in April 2002. He had a wife, Moira and five children.
Stephen E. Ambrose became a published author in 1967 with the non-fiction book Duty, Honor, Country: A History of West Point. His first and only novel was actually published posthumously, which was a fictional journal entitled This Vast Land: A Young Man's Journal of the Lewis and Clark Expedition and was published in 2003. Below is a list of Stephen E. Ambrose's books in order of when they were first published:
Publication Order of Eisenhower Books
Publication Order of Nixon Books
Publication Order of Norton Essays in American History Books
Publication Order of Standalone Novels
Publication Order of Non-Fiction Books
Publication Order of Anthologies
Notes: The books Rise to Globalism and Witness to America were written with Douglas Brinkley. Milton S. Eisenhower was co-authored with Richard H. Immerman. Stephen Ambrose updated the original text of American Heritage: New History of World War II, which was written by C.L. Sulzberger. Ambrose contributed to The Cold War: A Military History along with authors Caleb Carr, Thomas Fleming, Victor Davis Hanson, David McCullough, Simon Winchester and others.
Shop Worldwide: Amazon.com | Amazon.co.uk | Amazon.ca
Order of Books » Authors » Order of Stephen E. Ambrose Books