Order of Stephen England Books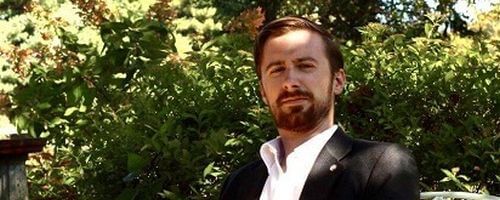 Stephen England is an author of political thriller and historical fiction novels. He writes the Shadow Warriors series. Stephen spent nearly a decade researching Islam, the Middle East, espionage, and counterterrorism.
Stephen England made his debut as an author in 2011 with the historical fiction standalone novel Sword of Neamha. Below is a list of Stephen England's books in order of when they were originally published:
Publication Order of Shadow Warriors Books
Publication Order of Lion Of God: Shadow Warriors Prequel Books
Publication Order of Standalone Novels
Publication Order of Anthologies
If You Like Stephen England Books, You'll Love…
Stephen England Synopses: Nightshade by Stephen England is the first book in the Shadow Warriors series. CIA paramilitary operations officer Harry Nichols had brought his team to Ciudad del Este with a sole purpose: to eliminate Jean-Claude Manet, aka Ramzi bin Abdullah, the former head of al-Qaeda operations in Europe. It was supposed to be simple. But killing a man is never simple.
Lion of God is the first book in the Lion of God: Shadow Warriors prequel series. Originally released as three separate episodes, it is now available in a single volume. It is the year 2000, and with the new millennium has come the fresh promise of peace in the Middle East. But when a pair of IDF reservists are brutally lynched in the West Bank town of Ramallah – the graphic imagery of their final moments broadcast around the Western world… all hopes of peace have been decimated. As Israel mourns her dead and the United States attempts to salvage the peace process, the Mossad is tasked with finding and bringing to justice those responsible for the atrocity, activating a Kidon team led by a young assassin known only as Ariel… The "Lion of God." But as the hunt closes in, it quickly becomes apparent that nothing is as it appears. And vengeance far from the only agenda in play…
Order of Books » Authors »
One Response to "Order of Stephen England Books"