Order of Stephen Graham Jones Books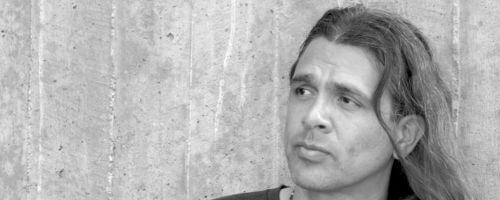 Stephen Graham Jones is an American author of horror and science fiction novels. He is from the Blackfoot tribe – who typically are from Montana, but Stephen is from West Texas. He earned his PhD from Florida State University in only two years, and ended up making full professor in humanities at The University of Colorado at Boulder. Aside from fiction, Stephen enjoys comics, film, screenwriting and genres including (but not limited to) horror, fantasy, western, and science fiction. He lives in Boulder, Colorado, is married, and has children.
Stephen Graham Jones made his debut as a published author in 2000 with the novel The Fast Red Road. Below is a list of Stephen Graham Jones' books in order of when they were originally released:
Publication Order of Bunnyhead Chronicles Books
Publication Order of The Lake Witch Trilogy Books
Publication Order of Standalone Novels
Publication Order of Short Stories/Novellas
Publication Order of Graphic Novels
Publication Order of Collections
Publication Order of The Best Horror of the Year Anthology Books
Publication Order of Anthologies
If You Like Stephen Graham Jones Books, You'll Love…
Stephen Graham Jones Synopsis: The Bird is Gone is a standalone novel by Stephen Graham Jones. Imagine a world where the American government signed a conservation act to "restore all indigenous flora and fauna to the Great Plains," which means suddenly the Great Plains are Indian again. Now fast-forward fourteen years to a bowling alley deep in the Indian Territories. People that bowling alley with characters named LP Deal, Cat Stand, Mary Boy, Courtney Peltdowne, Back Iron, Denim Horse, Naitche, and give them a chance to find a treaty signed under duress by General Sherman, which effectively gives all of the Americas back to the Indians, only hide that treaty in a stolen pipe, put it in a locker, and flush the key down the toilet. Ask LP Deal and the rest what they will trade to get that key back – maybe, everything.
Order of Books » Authors » Order of Stephen Graham Jones Books
One Response to "Order of Stephen Graham Jones Books"