Order of Steven F. Havill Books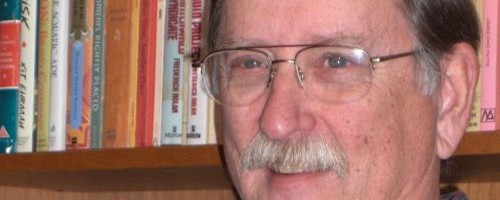 Steven F. Havill is an American author of mystery and western novels. He is best known for his Posadas County Mysteries series, which is also known as the Undersheriff Bill Gastner series. Havill got his B.A. and M.A. from the University of New Mexico and teaches high school biology. He lives in New Mexico with his wife, Kathleen, who is also a writer (in addition to being an artist).
Steven F. Havill became a published author in 1981 with the western novel The Killer. He had his second novel published three years later, which was titled The Worst Enemy. Below is a list of Steven F. Havill's books in order of when they were first released:
Publication Order of Bill Gastner Mystery Books
Heartshot
(1991)
Bitter Recoil
(1992)
Twice Buried
(1994)
Before She Dies
(1996)
Privileged to Kill
(1997)
Prolonged Exposure
(1998)
Out of Season
(1999)
Dead Weight
(2000)
Bag Limit
(2001)
One Perfect Shot
(2011)
Easy Errors
(2017)
Chronologically, read Easy Errors followed by One Perfect Shot then the rest of the series in publication order.Also read this series prior to the Posadas County Mysteries series.
Publication Order of Posadas County Mystery Books
Scavengers
(2002)
A Discount for Death
(2003)
Convenient Disposal
(2004)
Statute of Limitations
(2006)
Final Payment
(2007)
The Fourth Time Is Murder
(2008)
Red, Green, or Murder
(2009)
Double Prey
(2010)
NightZone
(2013)
Blood Sweep
(2015)
Come Dark
(2016)
Lies Come Easy
(2018)
Less Than a Moment
(2020)
No Accident
(2022)
Chronologically, read Red, Green or Murder first as it is a prequel to the series.
Publication Order of Dr. Thomas Parks Books
Publication Order of Standalone Novels
If You Like Steven F. Havill Books, You'll Love…
Steven F. Havill Synopsis: Race for the Dying is the first Dr. Thomas Parks Mystery by Steven F. Havill. The year is 1890 and Dr. Thomas Parks has just graduated from Pennsylvania Medical School. He's off to Puget Sound to practice trauma medicine, but shortly after stepping off the boat, he's almost killed getting by crushed by a clumsy mule. Now he's a patient instead of being a physician. Thomas then soon discovers that a friend of his father is running a scam, then his daughter falls in love with Thomas.
Shop Worldwide: Amazon.com | Amazon.co.uk | Amazon.ca
Order of Books » Authors »
2 Responses to "Order of Steven F. Havill Books"