Order of Talia Hibbert Books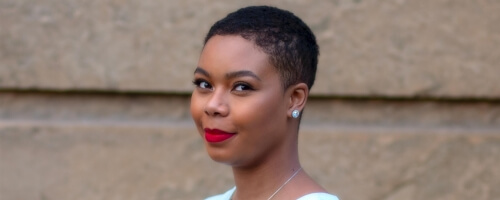 Talia Hibbert is a British author who is best known for writing steamy, diverse romance novels. Her books have been praised for their honest and positive representation as her books often features people of marginalized identities. Her books series include Ravenswood, Just For Him, and the Brown Sisters.
While Hibbert was at university, her great-grandmother passed and she inherited that money. Instead of spending that money on frivolous things, Hibbert invested in her writing which led to her career. When Talia is not writing or reading, she enjoys makeup and junk food.
Publication Order of The Brown Sisters Books
Publication Order of Dirty British Romance Books
Publication Order of Just for Him Books
Publication Order of Ravenswood Books
Publication Order of Rogue Books
Publication Order of Standalone Novels
If You Like Talia Hibbert Books, You'll Love…
Get A Life, Chloe Brown is the first book in the Brown Sisters series. Chloe Brown is a computer geek who is chronically ill and that has made her life boring. To fix this, Chloe makes a list of things she needs to do to 'get a life'. The first item was to move out of her family's mansion. The rest of the list ranges from riding a motorcycle to having meaningless sex to doing something bad. Chloe learns that it's not even being bad, even with a list telling her to do it, and she realizes that she needs a teacher. The perfect candidate is Red Morgan who has tattoos and rides a motorcycle. She believes he's the right man to show her how to be bad, but she'll soon realize there is a lot more going on under his rough exterior.
Ravenswood is another series by Hibbert and the first book is A Girl Like Her. The book follows Ruth Kabbah, an introvert who finds human contact to be a distraction. She doesn't like people and they don't like her. Except for Evan Miller, her charming neighbor who takes pride in getting people out of their shells. He's never met anyone quite like Ruth and she becomes his strongest desire.
Order of Books » Authors »