Order of Laura Kaye Books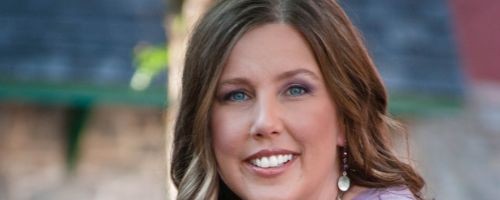 Laura Kaye is an American author of contemporary and paranormal romance and romantic suspense novels. She writes the Hard Ink, Heroes and Hearts of the Anemoi series. She has also writes historical fiction as Laura Kamoie. Laura's hot and steamy romance stories deal with the desire of belonging. Laura grew up listening to family stories of angels, ghosts and curses, giving her a fascination for both storytelling and the supernatural. Laura lives in Maryland with her husband, two daughters and dog.
Laura Kaye became a published author in 2003, writing non-fiction under her real name of Laura Croghan Kamoie. She made her debut as a novelist using her Laura Kaye pen name in 2011 with the novel North of Need. Below is a list of Laura Kaye's books in order of when they were originally released:
Publication Order of Hearts Of The Anemoi Books
Publication Order of Hearts In Darkness Books
Publication Order of Heroes Books
Publication Order of Vampire Warrior Kings Books
Publication Order of Hard Ink Books
Publication Order of Wedding Dare Books
Publication Order of Raven Riders Books
Publication Order of Warrior Fight Club Books
Publication Order of Blasphemy Books
Publication Order of Standalone Novels
Publication Order of Short Stories/Novellas
Publication Order of Activity Books
Publication Order of Anthologies
Notes: America's First Daughter is written as Laura Kamoie and is written with Stephanie Dray. The non-fiction books were written as Laura Croghan Kamoie.
Skip to the Good Part, Vol. 3 also includes stories by Melissa Foster, Jo Raven, C.D. Reiss, Emily Ryan-Davis, Shelli Stevens and Erika Wilde. Sweet & Sexy also has stories by Robyn Carr, Susan Mallery, Gena Showalter, RaeAnne Thayne and Maisey Yates. The omnibuses include books by other authors.
If You Like Laura Kaye Books, You'll Love…
Laura Kaye Synopsis: In Hearts in Darkness by Laura Kaye, if Makenna James thinks her day can't get any worse, wait until she finds herself stranded in a pitch-black elevator with a complete stranger. Distracted by a phone call, the pin-striped accountant catches only a glimpse of a dragon tattoo on his hand before the lights go out. Caden Grayson was amused when a harried redhead dashes into his elevator fumbling her bags and cell phone. His mood changed to panic when the power began to fail. The piercings, tats, vicious scar and bad boy persona may send off a certain impression of being fearless, but he's terrified of the dark and confined spaces. Now, he's trapped in his own worst nightmare. In order to fight fear, they must reach out and open up. With no preconceived notions based on looks to hold them back, they discover just how much they have in common. In the warming darkness, attraction grows and sparks fly, but will they feel the same when the lights come back on?
Order of Books » Authors »