Order of Terri Blackstock Books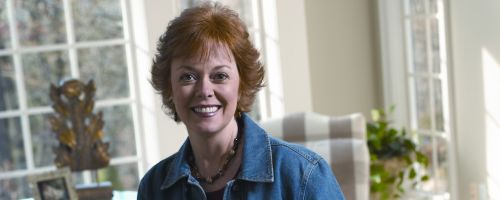 Terri Blackstock is an American author who writes romance novels and mystery/suspense novels for the Christian market, which she's been writing for ever since she had a spiritual awakening. Blackstock gained fame when she co-authored the Seasons series with Christian activist Beverly LaHaye. Blackstock has also written under the pen names Terri Herrington and Tracy Hughes.
Terri Blackstock became a published author in 1984 (under her Terri Herrington pseudonym) with the romance novel Blue Fire. Her first novel under the Blackstock name was Evidence of Mercy in 1995. Below is a list of Terri Blackstock's books in order of when they were originally released:
Publication Order of Cape Refuge Books
Publication Order of If I Run Books
Publication Order of Intervention Books
Publication Order of Moonlighters Books
Publication Order of Newpointe 911 Books
Publication Order of Restoration Books
Publication Order of Seasons Books
(with Beverly LaHaye)
Publication Order of Second Chances Books
Publication Order of Sun Coast Chronicles Books
Publication Order of Standalone Novels
Publication Order of Non-Fiction Books
Publication Order of Anthologies
Notes: The standalone titles Blue Fire, Head Over Heels, Lovers' Reunion, A Secret Stirring, Tender Betrayer, Stolen Moments, Ticket to a Fantasy, Tangled Triumphs, Wife Wanted, Her Father's Daughter, Silena, One Good Man, Winner Take All and Flashback were written under the pseudonym of Terri Herrington.
The novels Impressions, Quiet Lightning, Above the Clouds, Emerald Windows, White Lies & Alibis, Honorbound, Second Chances, Father Knows Best, Sand Man, Delta Dust, Catch a Falling Star, The Princess and the Pauper, Heaven Knows, To Heaven and Back and Daniel: Return to Calloway Corners were written under the pen name of Tracy Hughes. Chance of Loving You also contains stories by Candace Calvert and Susan May Warren.
The Seasons series is co-authored with Beverly LaHaye.
If You Like Terri Blackstock Books, You'll Love…
Order of Books » Authors » Order of Terri Blackstock Books
2 Responses to "Order of Terri Blackstock Books"