Order of Thomas King Books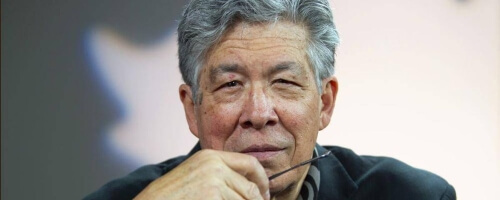 Thomas King is a short story writer, scriptwriter, photographer, and an award-winning novelist. He is best knonw for writing novels such as Medicine River, Green Grass, and Running Water.
King has also written numerous children's books as well as non-fiction books. In addition to that, King wrote and starred in the popular CBC radio series, The Dead Dog Café. In 2003, King received the Lifetime Achievement Award and was made a member of the Order of Canada the following year. Thomas also taught Native literature and history and creative writing at the University of Lethbridge, the University of Minnesota, and the University of Guelph, but he is now retired and living in Guelph, Ontario.
Publication Order of DreadfulWater Books
Publication Order of Minerva Chronicles Books
Publication Order of Standalone Novels
Publication Order of Collections
Publication Order of Graphic Novels
Publication Order of Picture Books
Publication Order of Non-Fiction Books
Publication Order of Anthologies
If You Like Thomas King Books, You'll Love…
Medicine River is one of Thomas King's best known novels. The story sees Will returning to the town of Medicine River for his mother's funeral. He ends up getting much more than that though when he meets Harlen Bigbear who tries to sell Will on the idea of returning to Medicine River as the town's only Native photographer, and he succeeds. Through Will we get to know this small Albertan town and the people who live there.
King began the Minerva Chronicles series in 2020 with the first book being In surrection. The book introduces us to Markus Crowe-Valdez as he arrives as a prisoner in a commercially owned gulag on a far away world. It is here that Markus takes part in exoplanet colonization and witnesses just how harsh the conditions are. Markus also discovers a dark secret about this new colony which finds him caught in the middle of a brutal rivalry between terraforming moguls. If Markus wants to survive alongside his fellow prisoners, he must lead them in rebellion against the moguls and join with the sophisticated alien race who eyes humankind with caution and suspicion.
Order of Books » Authors » Order of Thomas King Books