Order of Tim Powers Books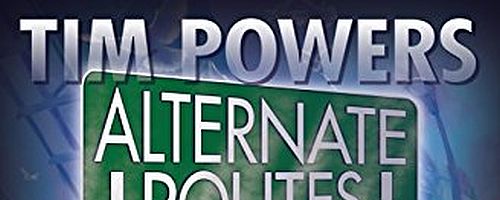 Tim Powers is an American science fiction and fantasy writer best known for books like On Stranger Tides, Last Call and Declare. He is a former winner of the Philip K. Dick Award, World Fantasy Award, and Locus Fantasy award winner as well as a multi-time Nebula award nominee.
Powers' On Stranger Tides was an inspiration for the Monkey Island video game series. It was also used for the basis of the film adaptation, Pirates of the Caribbean: On Stranger Tides. Powers has a unique writing style in that many of his novels are "secret histories" where he takes real historical events and builds a fantastical world around them.
Publication Order of Anubis Gates Books
Publication Order of Fault Lines Books
Publication Order of Vickery and Castine Books
Publication Order of The Stress of Her Regard Books
Publication Order of Standalone Novels
Publication Order of Short Stories/Novellas
Publication Order of Collections
Publication Order of Anthologies
If You Like Tim Powers Books, You'll Love…
Last Call is the first book in the Fault Lines trilogy series. The book sees an ex-professional gambler named Scott Crane making his return to Las Vegas after ten years. He had given up gambling and hadn't even held a hand of cards in all that time, but dreams of a strange poker game that he once attended have been haunting him. In that game he believed he walked away a big winner, but the game did not end on that night and the price he paid for his winnings was a big one: his soul.
Alternate Routes is the first book in the Vickery and Castine series of books. The book is a modern ghost story featuring phantom cars, lanes from nowhere, and sometimes unmarked offramps appearing on the Los Angeles freeways. Sebastian Vickery is a driver for a covert supernatural-evasion car service that a government agency wants killed for something he learned years ago. Vickery ends up teaming with Ingrid Castine to find out more about the desert highway when Ingrid drives into it to save her. Now, he must enter it himself to save her.
Order of Books » Authors » Order of Tim Powers Books