Order of T.L. Haddix Books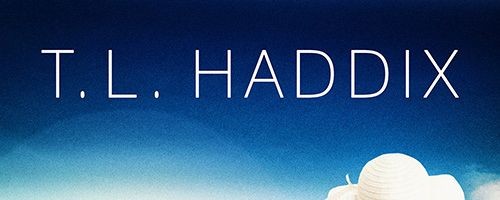 T.L. Haddix is an author of romantic suspense, paranormal romance and erotic romance (as Mallory Love) novels. She writes the Firefly Hollow and the Shadows Collection/Leroy's Sins series. Haddix describes herself as a reclusive eccentric who lives in a log cabin in Eastern Kentucky with her husband and their cats. She enjoys gardening, cooking, canning, sewing, and being short, and if she gets brave, she'll soon add chicken-owner to the list. Haddix likes writing flawed characters that manage to overcome their shortcomings and find their soulmate.
T.L. Haddix made her debut as a published author in 2010 with the novel Secrets in the Shadows. Below is a list of T.L. Haddix's books in order of when they were originally released:
Publication Order of Firefly Hollow Books
Publication Order of Shadows Collection/Leroy's Sins Books
Publication Order of Olman County Books
(as Alex Collins)
Publication Order of Anthologies
Note: The Sunset Motel series was written as Mallory Love. Capturing Colleen and Seducing Samantha were originally published as Sunset Motel, Book One & Two (respectively).
If You Like T.L. Haddix Books, You'll Love…
T.L. Haddix Synopsis: Capturing Colleen is the first book in the Sunset Motel series by Mallory Love (aka T.L. Haddix). Samantha Crews never expected that when she won a storage auction, she'd find a personal journal and letters hidden away in an old desk. She can't resist but to open the yellowed pages. When she does, she tumbles straight into a sexual, tangled world. In 1960, Colleen was sent to the Sunset Motel as payment for a debt. Her job? To be seduced by her boss's reclusive, scarred son Leo, and act out every erotic, sensual fantasy he wants fulfilled. Virginal Colleen is terrified but resolute – until she meets Leo. To her shame and surprise, he appeals to her on every level, and the two of them ignite a fire within each other that seems impossible to extinguish. Just as the end seems to be in sight, the diary and letters end, and Samantha is left with unanswered questions. Did Colleen and Leo get their happily ever after? Or did they go their separate ways, never to cross paths again? Determined to find out, Samantha sets out on a quest to find them. Even if she knows she might not like the answers she finds, she has to know what happened.
Order of Books » Authors » Order of T.L. Haddix Books