Order of Tricia Levenseller Books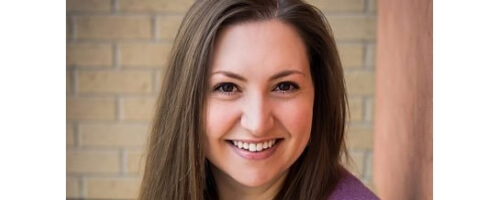 Tricia Levenseller is an American author best know as the author of the Daughter of the Pirate King series, as well as the Warrior of the Wild, and Shadows Between Us books. The books are in the YA genre with a focus on historical fantasies and heavy romantic subplots.
Levenseller grew up in a small town in Oregon, but has since made her way to the Rocky Mountains. At university, Levenseller majored in English and editing. In addition to her writing, Tricia enjoys playing video games (specifically Overwatch), playing volleyball, reading, and watching her favorite shows.
Publication Order of Daughter of the Pirate King Books
Publication Order of The Secret Blade Books
Publication Order of Standalone Novels
If You Like Tricia Levenseller Books, You'll Love…
Daughter of the Pirate King was Levenseller's debut as well as the first part of a two-book series. The book sees 17-year old pirate captain Alosa sent on a mission to retrieve an ancient map. She allows herself to be captured by her enemies in order to search the ship. The plan works well except for the clever and attractive first mate, Riden, who keeps getting in her way. His ways have a way of hindering her progress, but she knows that he won't be able to stop her. She is the daughter of the pirate king.
Another popular book by Levenseller is Warrior of the Wild. Rasmira is eighteen years old, but she has trained her whole life to become a warrior and lead her village. She is prepared and ready for the coming-of-age trial, but the trial is sabotaged and she fails the test. Her father then banishes her to the monster-filled wilderness where there is only one way to win back her honor and return home – killing a god. The villages oppressive deity has been claiming tributes from the village every year and it's up to Rasmira to put a stop to it.
Order of Books » Authors » Order of Tricia Levenseller Books