Order of Ty Patterson Books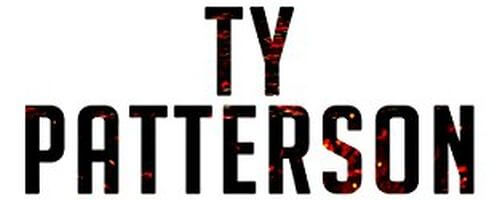 Ty Patterson is the author and creator of such action-packed thriller series as The Warriors and the Cade Stryker books. He is a self publisher with a very dedicated fanbase and has been known to interact very well with his fans.

Patterson held a number of jobs including trench digger, loose tea vendor, leather goods salesman, marine lubricants salesman, and diesel engine mechanic before finally settling in on writing. He had always been interested in writing, but when his wife found he was spending too much time on social media she challenged him to do something more productive with his time. This led to the first book in The Warrior series and the rest is history.
Publication Order of Warriors Books
Publication Order of Warriors Shorts Books
Publication Order of Cade Stryker Books
Publication Order of Cutter Grogan Thrillers Books
Publication Order of Gemini Books
Publication Order of Zeb Carter Books
If You Like Ty Patterson Books, You'll Love…
The first Warriors book is called The Warrior and introduces us to Zeb Carter, ex-special forces operative who is now a lead agent for a covert government agency. He's sent on a mission to the Congo to observe and report on some mercenaries operating down there, with no violence authorized. What he sees them do sickens him and he's forced to make a choice: do what he's told or do what's right.
Patterson also writes the Gemini series and the first book in the series is called Dividing Zero. This is much more of a thriller series and follows Beth and Meghan Peterson as they work as private investigators in between missions as operatives in a deep black operation. Their latest case is helping a little girl who says that her mom is being hit by her dad. The investigation takes them so much deeper than just a simple case of domestic abuse and deep into the world of organized crime and a global conspiracy. They may have bitten off more than they can chew when they come face to face with an extremely powerful enemy.
Order of Books » Authors » Order of Ty Patterson Books
One Response to "Order of Ty Patterson Books"