Order of Upton Sinclair Books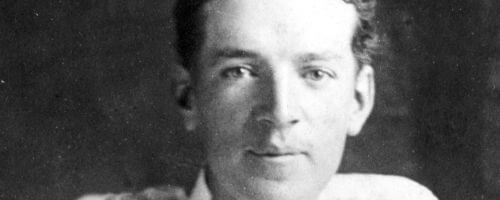 Upton Sinclair (1878-1968) was an American author of literary fiction and non-fiction. He was also a journalist, politician and political activist. He was awarded the Pulitzer Prize for Fiction in 1943 for the novel Dragon's Teeth. Sinclair's works often dealt with the issues of 19th Century industry. Growing up, he looked up to Jesus and Percy Bysshe Shelley.
Upton Sinclair made his debut as a published novelist with Springtime and Harvest in 1901. Below is a list of Upton Sinclair's books in order of when they were originally released:
Publication Order of Annapolis Books
Publication Order of Lanny Budd Books
Publication Order of West Point Books
Publication Order of Lanny Budd Non-Fiction Books
Publication Order of Standalone Novels
Publication Order of Short Story Collections
Publication Order of Standalone Plays
Publication Order of Non-Fiction Books
Publication Order of Anthologies
Notes: Good Health and How We Won It was co-authored by Michael Williams. Terror in Russia? was written with Eugene Lyons. Springtime and Harvest was re-published as King Midas.
If You Like Upton Sinclair Books, You'll Love…
Upton Sinclair Synopsis: In King Midas by Upton Sinclair (also known as Springtime and Harvest), Arthur was an orphan raised by Reverend Davis – and the moment he came of age, he began working at repaying that man for his kindness. Arthur is in love, and has always been in love with, Helen, the Reverend's daughter. When Helen is sent away to travel the world, Arthur is devastated. But instead of moping about, he does his best to be the best that he can. He wins scholarships attends college. Then Helen returns, but she is not the same woman that left Arthur three years ago. She's older and more sophisticated. Arthur remains nothing more than a talented poet, something to be appreciated, but not loved. Can Arthur win Helen's heart as a mere poet?
Order of Books » Authors »