Order of Verity Bright Books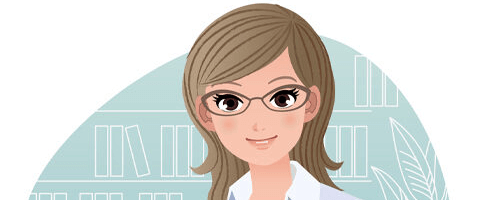 Verity Bright is a pen name for a husband-and-wife writing team who write cozy mystery novels. They write the Lady Eleanor Swift Mysteries series. The duo has written together for over a quarter century, writing everything from high-end travel articles to self-improvement and humour books before beginning the Verity Bright pen name.
Verity Bright debuted as a pen name in 2020 with the book A Very English Murder. The novel was also the beginning of the Lady Eleanor Swift Mysteries series. Below is a list of Verity Bright's books in order of when they were originally released:
Publication Order of Lady Eleanor Swift Mystery Books
| | | |
| --- | --- | --- |
| A Very English Murder | (2020) | |
| Death at the Dance | (2020) | |
| A Witness to Murder | (2020) | |
| Murder in the Snow | (2020) | |
| Mystery by the Sea | (2021) | |
| Murder at the Fair | (2021) | |
| A Lesson in Murder | (2021) | |
| Death on a Winter's Day | (2021) | |
| A Royal Murder | (2022) | |
| The French for Murder | (2022) | |
| Death Down the Aisle | (2022) | |
| Murder in an Irish Castle | (2022) | |
| Death on Deck | (2023) | |
If You Like Verity Bright Books, You'll Love…
Verity Bright Synopses: A Very English Murder is the first book in the Lady Eleanor Swift series by Verity Bright.
It is England in the year 1920. Eleanor Swift has traveled extensively over the past few years: After a frantic forty-five-day flight from South Africa, she has just arrived in England after enjoying tea in China, tasting alligators in Peru, and evading bandits in Persia. Chipstone is about the quietest town you'll ever come across. She is now a Lady, which adds insult to injury.
Lady Eleanor, as she prefers not to be identified, reluctantly returns to Henley Hall, her uncle's residence. She owns the damp, chilly manor now that Lord Henley has left. What should a girl do? Begin by making friends with Gladstone, the household dog, and immediately set out for a walk in the English countryside despite the impending storm.
However, Eleanor is shocked to see a man shot and killed in the distance from the edge of a quarry in the pouring rain. Before she can descend to the spot, the bad guy is gone and the body has disappeared. Eleanor vows to solve this affair on her own, despite the fact that there is no victim and the local police believe she is causing trouble. What's more, when her brakes are bafflingly cut, one thing appears to be certain: Lady Eleanor Swift is wanted by someone in this peaceful rural town…
Death at the Dance by Verity Bright is the second book in the Lady Eleanor Swift series. Lady Eleanor Swift has paused her detective work. She has much larger issues: Eleanor is expected at the masked ball at the nearby manor despite not having anything to wear and having two left feet. She needs to impress the host, her new boyfriend Lance Langham.
Eleanor looks for a familiar face amid partygoers with painted faces, pirates, priests, and enough feathers to drown an ostrich. She is certain that she is on Lance's trail as she follows a familiar pair of long legs up a grand staircase. However, she opens the door to a terrible scene: Lance was holding a silver candlestick over a dead Colonel Puddifoot and the family safe was wide open and empty.
After a brief delay, the authorities arrive and make an arrest for Lance's murder, diamond theft, and a series of other similar burglaries. However, Eleanor is certain that her lover did not commit the crime, and now that he is behind bars, she is aware that she must clear his name.
Eleanor is persuaded by something Lance says about his friends that the solution is close to home. She begins with Lance's friends, a group of fast-driving, even faster-drinking, high-society types with a taste for mischief, accompanied by her loyal sidekick Gladstone the bulldog. However, Eleanor is in a race against time to clear Lance's name and prevent another encounter with death after they begin to be targeted in circumstances that resemble murder.
Order of Books » Authors » Order of Verity Bright Books