Order of Sara Rosett Books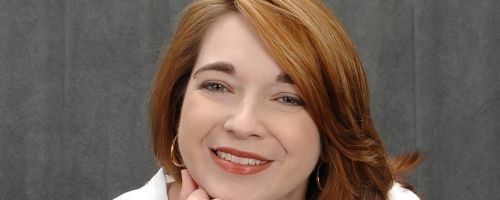 Sara Rosett is an American author of mystery novels. She writes the Ellie Avery, On the Run and Murder on Location series. Sara was born and raised in Amarillo, Texas. She always enjoyed reading. Having received multiple scholarships, Sara attended Amarillo College – being named Outstanding English Major. She completed her English degree at Texas Tech University, graduating summa cum laude. Sara married an Air Force pilot, which has taken her to several states.
Sara Rosett made her debut as a novelist in 2006 with the novel Moving is Murder. Below is a list of Sara Rosett's Ellie Avery books in order of when they were first released:
Publication Order of High Society Lady Detective Books
Publication Order of On the Run Books
Publication Order of Murder on Location Books
Publication Order of Ellie Avery Mystery Books
Publication Order of Non-Fiction Books
Publication Order of Zara Keane Collections
(with Traci Andrighetti, Shéa MacLeod, Laura Durham, Zara Keane)
Publication Order of Anthologies
Note: Happy Homicides also has stories by Annie Adams, Jenna Bennett, Joanna Campbell Slan, Linda Gordon Hengerer, Camille Minichino, Neil Plakcy, Nancy Jill Thames, Nancy Warren and Lois Winston.
If You Like Sara Rosett Books, You'll Love…
Sara Rosett Synopsis: Elusive by Sara Rosett is the first novel in the On the Run series. Zoe Hunter lives on the edge. Free-spirited and spontaneous, she's built a life stringing together various freelance gigs that keep her bank account barely in the black. But when her ex, Jack, goes missing along with several million dollars from his business and the FBI zeros in on her as a person of interest, Zoe's life goes from delightfully unpredictable to downright frightening. Plunged into a world of fake identities, deception, and murder, she's afraid to trust anyone. Zoe impulsively skips town in a search for answers that takes her from Las Vegas to Italy, but instead of tracking down answers, she only uncovers more questions. Who was Jack? Is he dead or did he fake his disappearance? And, what was he mixed up in – art theft, the mafia, espionage, or all three?
Order of Books » Authors »