Order of Virginia Lanier Books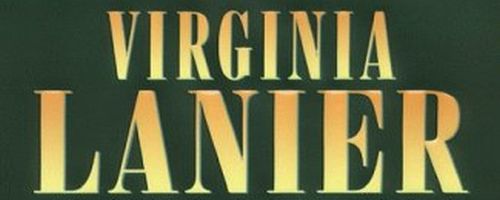 Virginia Lanier was an American author best known for writing the Jo Beth Sidden "Bloodhound" Mystery series of books. The series debut in 1995 with the release of Death in Bloodhound Red. Lanier was 65 at the time of the book's release proving that it is never too late to start your writing career.
She actually decided to write her first book after reading another novel and throwing it across the room because she was disgusted by it and thought she could do better. Death in Bloodhound Red won the Anthony Award in 1996 for Best First Novel and was also nominated for an Agatha Award. She was also nominated for the Agatha Award in 1998 for Blind Bloodhound Justice. Lanier was orphaned as a child and then adopted by Ira and Mary Holt Rudd.
Publication Order of Jo Beth Sidden "Bloodhound" Mystery Books
| | | |
| --- | --- | --- |
| Death in Bloodhound Red | (1995) | |
| The House on Bloodhound Lane | (1996) | |
| A Brace of Bloodhounds | (1997) | |
| Blind Bloodhound Justice | (1998) | |
| Ten Little Bloodhounds | (1999) | |
| A Bloodhound To Die For | (2003) | |
If You Like Virginia Lanier Books, You'll Love…
Death in Bloodhound Red introduces us to Jo Beth Sidden who is a trainer of bloodhounds for search-and-rescue missions in the Okeefenokee Swamp. The cases she is apart of are usually dealing with lost children or escaped convicts, but she also has to deal with macho deputies and an abusive ex-husband. When she is suspected of a murder of her own, she'll have to choose between betraying a friend and proving her innocence. Complicating things is the mysterious will of her late father. She'll need to unravel a web of deceit and betrayal in order to save her own life.
Ten Little Bloodhounds sees ten baby bloodhounds due to be due any day now at Jo Beth's kennel. Despite the busy time, she agrees to help a friend find a wealthy matriarch's missing cat. Before she can find it, the client is murdered and she finds herself looking for a killer. She'll need to work fast in order to get back to her dogs.
Order of Books » Authors »