Order of Walter Farley Books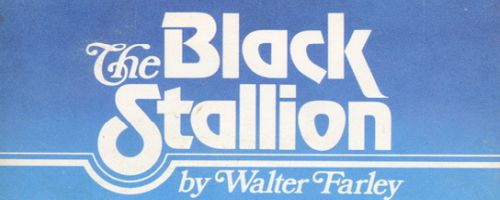 Walter Farley is an American author best known for writing horse stories, specifically The Black Stallion series of books.
Walter's uncle was a professional horseman and taught him horse training, including the advantages and disadvantages to the multiple methods of training. He began writing The Black Stallion while he was still a high school student and published it while an undergraduate at Columbia College of Columbia University. He would graduate from there with his B.A. Farley would go on to write many more sequels before he died in October of 1989, shortly before the publication of his twenty-first book in the series, The Young Black Stallion.
Publication Order of The Black Stallion Books
Publication Order of Little Black Pony Books
Publication Order of Standalone Novels
Publication Order of Non-Fiction Books
Publication Order of Anthologies
If You Like Walter Farley Books, You'll Love…
The Black Stallion is the first book in the series of the same name. The book follows a teenaged boy named Alec Ramsay who meets an untamed wild black stallion when he is returning from India and the horse is loaded onto the ship at an Arabian port. The two end up stranded on a desert island after an accident and become dependent on each other for survival. Alec and the horse must learn to love and trust each other if they hope to survive long enough to be rescued.
One of the later books in the series is The Black Stallion Challenged. The books sees the Black Stallion, now the fastest horse in America, along with Alec Ramsay, his jockey, as they train for a big race. There is a new challenger that seems as if it can give the Stallion a run for its money and challenge it. The horse is known as Flame and it will give the Black the race of his life. What Alec and Flame's trainer, Steve, don't know is that these two have met before and they hate each other.
Order of Books » Authors »