Order of Wend Petzler Books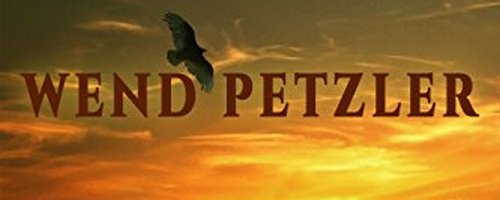 Wend Pentzler is an American romance writer out of Idaho. She writes Paranormal and Historical Erotic Romance novels that have gained a strong following among readers.
Wend grew up in Idaho where she would attend North Idaho College. She had a love of reading from a young age with help from her mom. She read multiple books as a kid, but it was the day that she watched the film Romancing the Stone that she realized that she wanted to be a writer herself. She wrote her first novel, Curse of the Scarab King, in 2007 and has been writing ever since.

Publication Order of Blood Keep Books
Publication Order of Borne Vampires Books
Publication Order of Thieves of Honor Books
Publication Order of Vampire Wars Books
Publication Order of Standalone Novels
If You Like Wend Petzler Books, You'll Love…
Amongst Shadows and Thieves is the first book in the Thieves of Honor series. The book follows Lucian de Martine as he returns from the Crusades haunted by the things he's done. He is offered a new life here and hopes to retire from the life of war. He heads to Hope Valley where murder and thieves are taking over. He is forced to find out quickly who the real villains are in order to stay alive. With all this going on, he finds Eiry. She is a young mad with strength and kindness who he quickly falls for and she is someone who could offer him redemption.
Another great book by Petzler is Cursed which is an Ancient Egyptian Time-Travel Adventure. The book follows Archaeologist Kate Martin who is in Egypt looking for something big. She does exactly that when she finds a golden sarcophagus in an unmarked grave deep within the Great Labyrinth. Things get dicey when the sarcophagus is claimed by the followers of the RA and Kate is left scrambling to find out why. The Shedty are on their trail as they also want the coffin while all she wants to know is who was in there and why.
Order of Books » Authors » Order of Wend Petzler Books