Order of William Peter Grasso Books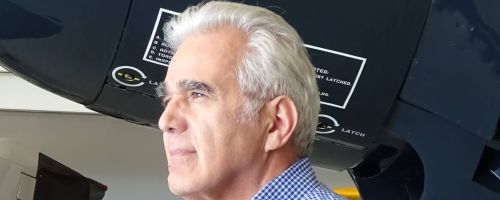 William Peter Grasso is an American author of military fiction novels. He writes multiple series featuring Jock Miles as well as the Miles to Vietnam and the Moon Brothers series. Grasso has a background in the US Army and aircraft maintenance, and his passion for history, military affairs, and aviation has inspired his career as a fiction writer. He has a lifelong dedication to these subjects and is dedicated to portraying them accurately in his work.
William Peter Grasso made his debut as a novelist in 2011 with the novel East Wind Returns. Below is a list of William Peter Grasso's books in order of when they were first released:
Publication Order of Jock Miles WWII Adventure Books
Publication Order of Jock Miles-Moon Brothers Korean War Story Books
Publication Order of Miles To Vietnam Books
Publication Order of Moon Brothers WWII Adventure Books
Publication Order of Standalone Novels
If You Like William Peter Grasso Books, You'll Love…
William Peter Grasso Synopses: Long Walk to the Sun is the first book in William Peter Grasso's Jock Miles WWII Adventure series. In an alternate history adventure set in the early days of World War II, the crippled US military struggles to defend Australia against the relentless Japanese forces. With Australia vulnerable and undefended, a Japanese regiment lands on the desolate Cape York Peninsula. Jock Miles, a US Army captain who was previously disgraced despite his heroic actions at Pearl Harbor, is given the impossible task of locating the enemy's elusive command post.
The mission is a political move by American war leaders meant to show support for their struggling Australian allies, but it's a death sentence for Jock and his men. The Japanese are superior in every way, with more men, better weapons, greater firepower, and more combat experience. Even if the Japanese don't kill them, the treacherous terrain of Cape York and the vast distances they must cover on foot just might.
But when Jock joins forces with Jillian Forbes, a determined woman who refused to evacuate in the face of the Japanese threat, the prospects of the Allied war effort begin to brighten. Together, they fight against overwhelming odds to accomplish their mission and turn the tide of the war in Australia's favor. Despite their checkered pasts, Jock and Jillian's unwavering commitment to their cause inspires others and gives hope to a desperate situation.
Combat Ineffective by William Peter Grasso is the first book in the Jock Miles-Moon Brothers Korean War Story series. In the summer of 1950, the United States is still basking in the glow of its victory in World War II, with many military personnel believing that they will never have to fight again. However, when the North Korean People's Army invades South Korea and quickly overwhelms the complacent and ill-equipped American ground forces, the true state of their combat ineffectiveness is shockingly revealed. As the American and South Korean troops are pushed back and forced into retreat, it will take experienced WW2 veterans like infantrymen Jock Miles and "Top" Patchett, tanker Sean Moon, and fighter pilot Tommy Moon to rally the troops and turn the tide of the conflict.
Butter Bar by William Peter Grasso is the first book in the Miles to Vietnam series. In Vietnam in 1967, Jif Miles is a second lieutenant and military legacy, with proven warriors in his family. However, in country, he is just another green rookie with a gold insignia known dismissively as the "butter bar." As the American high command's strategic misconceptions trigger major battles in the Central Highlands, Jif quickly learns the deadly trials that will mold him into a soldier and a leader of men. But even when those battles end, Jif's tour of duty and the war are far from over, and he must face more trials lurking at every turn of the calendar.
Order of Books » Authors »