Order of Alton Rhode Mysteries Books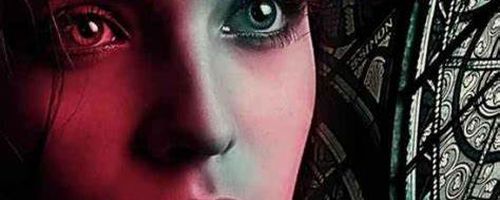 Alton Rhode is the protagonist in a series of thriller novels by American novelist Lawrence De Maria. Alton Rhode is a private investigator who tracks down murders, embezzlers, and other criminals. The series promises strong characterizations, great dialogue and lots of twists.
Lawrence De Maria began the Alton Rhode series in 2013 with the novel Capriati's Blood. The series is currently ongoing. Below is a list of Lawrence De Maria's Alton Rhode books in order of when they were first published (which is the same as their chronological order):
Publication Order of Alton Rhode Mysteries Books
| | | |
| --- | --- | --- |
| Capriati's Blood | (2013) | |
| Laura Lee | (2013) | |
| Siren's Tears | (2013) | |
| Sister | (2013) | |
| Gunner | (2014) | |
| The Elson Legacy | (2015) | |
| Turtle Dove | (2015) | |
| Shadow of the Black Womb | (2017) | |
| Golden Gate | (2019) | |
| Barnwell | (2020) | |
If You Like Alton Rhode Books, You'll Love…
Cole Sudden
Zachary Goldman
Alton Rhode Synopses: Capriati's Blood is the first Alton Rhode mystery by Lawrence De Maria. A beautiful woman needs a private eye to find the bank-embezzler lover who left her pregnant. She says the fugitive's bone marrow could save her daughter. The trail has been cold for 14 years! That's the least of the investigator's problems. He almost immediately becomes the target of a deranged killer. Only a mysterious guardian angel – with an automatic pistol – keeps him alive long enough to find the missing man. Then things really get weird!
Laura Lee by Lawrence De Maria is the second Alton Rhode novel. A security guard apprehends Elizabeth Olsen fleeing a mansion with a revolver in her hand. Inside, John Denton, a prominent banker, lies dead. The District Attorney, in an election year, will prosecute the open-and-shut case himself. Elizabeth claims she is innocent. But she does not deny that Denton was her lover, and it's tough to say which has more holes – her story or the victim. No one believes the sexy, amoral woman. Not even her high-powered lawyer. But her wealthy father does, and wants Alton Rhode to clear her. Then, the case takes an even more tragic turn, sending the private investigator on a journey into the dark past of a Southern town, where he uncovers a startling secret that threatens everyone, innocent and guilty alike.
Order of Books » Characters » Order of Alton Rhode Mysteries Books