Order of Ben Stillman Books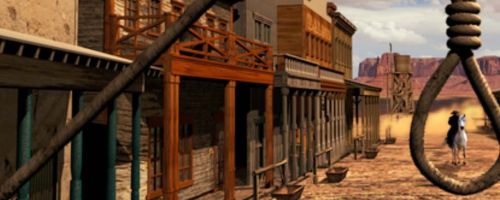 Ben Stillman is the protagonist in a series of western novels by American novelist Peter Brandvold. Ben Stillman is an ex-lawman, whose best days appear to be in the past. Circumstances soon arise that will give Stillman another chance to have another day in the sun.
Peter Brandvold began his Ben Stillman series in 1998 with the novel Once a Marshal. The series is currently ongoing. Below is a list of Peter Brandvold's Ben Stillman books in order of when they were first released (which is the same as their chronological order):
Publication Order of Ben Stillman Books
| | | |
| --- | --- | --- |
| Once a Marshal | (1998) | |
| Once More with a .44 | (2000) | |
| Once a Lawman | (2000) | |
| Once Hell Freezes Over | (2001) | |
| Once a Renegade | (2002) | |
| Once Upon a Dead Man | (2003) | |
| Once Late with a .38 | (2003) | |
| Hell on Wheels | (2006) | |
| Stillman's War | (2014) | |
| Once More Into the Breech | (2015) | |
| Once More with a Vengeance | (2016) | |
| Once More Into the Fire | (2018) | |
If You Like Ben Stillman Books, You'll Love…
Ben Stillman Synopses: Once a Marshal is the first Ben Stillman novel by Peter Brandvold. The best of life seemed to be in the past for ex-lawman Ben Stillman, and now his past is looking for him. Up on the Hi-Line, ranchers are being rustled out of their livelihoods… and their lives. The son of an old friend suspects that these rustlers have murdered his father, and the law is too crooked to get any straight answers. But can the worn-out old marshall live up to the legendary lawman the boy has grown to admire?
Once More with a .44 by Peter Brandvold is the second novel in the Ben Stillman series. Two years after restoring order in his hometown, Ben Stillman returns from a stint with the Pinkertons to find a group of cowboys have taken over the town and gunned down and innocent man.
Order of Books » Characters » Order of Ben Stillman Books